We take our noise measurements with the sound meter positioned 1 foot from the graphics card. I measured the noise floor to be 32 dBA, thus anything above this level can be attributed to the graphics cards. The power supply is passive for the entire power output range we tested all graphics cards in, while all CPU and system fans were disabled.
A reading under load comes from running the 3DMark Fire Strike Ultra stress test 20 times. An idle reading comes after leaving the system on the Windows desktop for 30 minutes.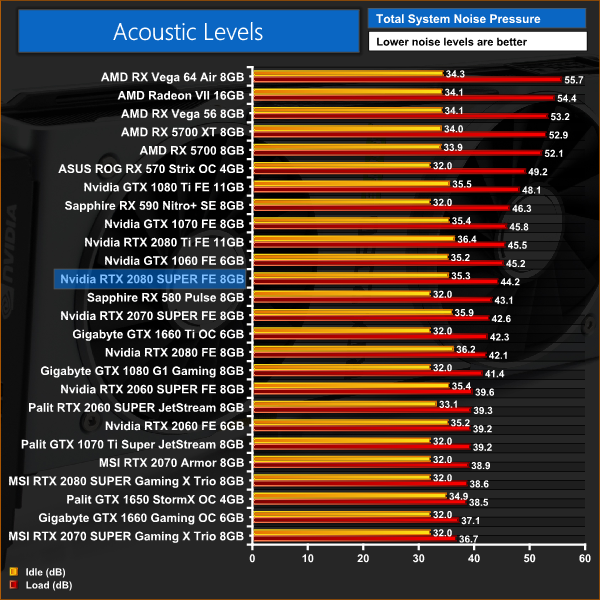 Acoustic performance is generally pretty similar to the thermal side of things, in that the 2080 SUPER is slightly louder than the original 2080, but not by much. It's still an all-round quiet card, though you would expect aftermarket models from partners like MSI, ASUS and Gigabyte to improve on this further. Compared to AMD's reference designs, however, this is streets ahead.