Here we present frame rate figures for each graphics card, averaged across all 11 games on test today. These figures can disguise significant variations in performance from game to game, but provide a useful overview of the sort of performance you can expect at each resolution tested.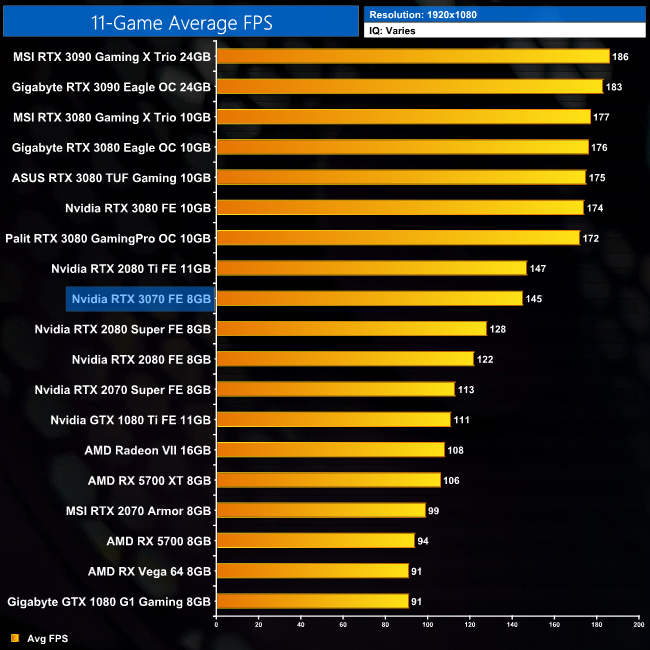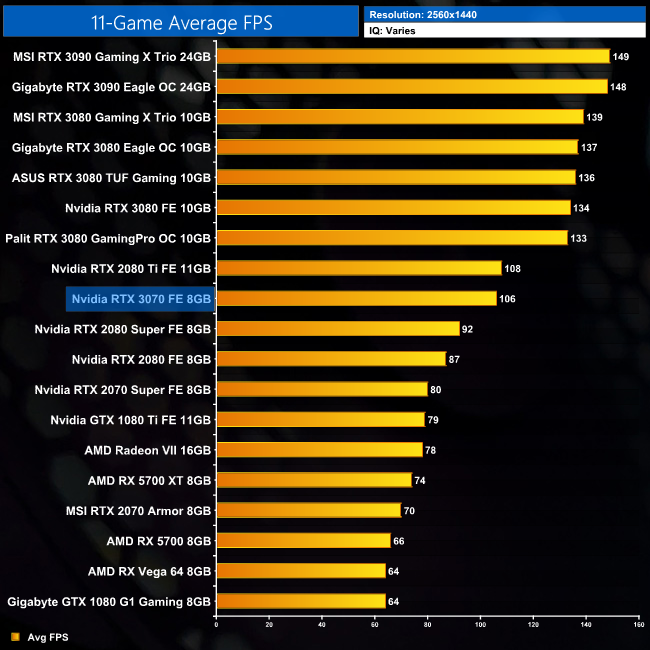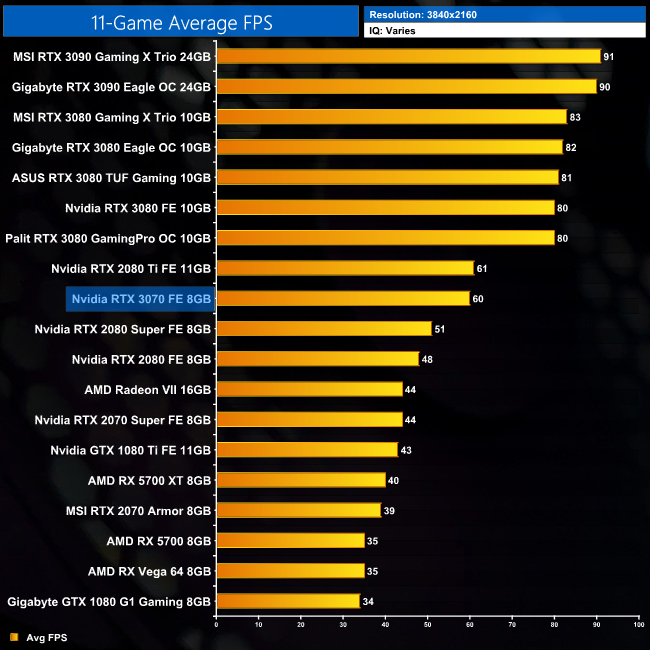 Looking at the overall performance figures, the first trend to discuss is how the 3070 stacks up against the 2080 Ti. As we saw, it wins in some games and loses in others, but taken across the 11 games we tested today, RTX 3070 is 2% slower at 1440p and 4K. That's close enough where I'd call the performance essentially identical, and do bear in mind we're comparing the 3070 Founders Edition, which comes at stock clocks, to the 2080 Ti Founders Edition, which is actually factory overclocked.
Then we have RTX 3070 compared to the RTX 2070. This is much more decisive, as the 3070 is 52% faster on average at 1440p, and then 56% faster on average at 4K. The relative gains aren't as big as we saw going from the 2080 to the 3080, but they are still very sizable.
The last thing I want to point out is how much better the 3070 scales at 1080p. Comparing it to the 2070 again, it is 47% faster at 1080p, which isn't a whole lot less than its relative performance at 1440p or 4K. The 3080, on the other hand, is 43% faster than the 2080 at 1080p, but 55% faster at 1440p and 68% faster at 4K. I'd still argue the 3070 is overkill for 1080p gaming, but doesn't lose out on nearly as much performance at that resolution compared to the 3080.