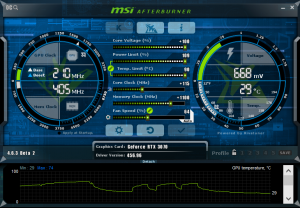 I wasn't sure what to expect when manually overclocking the graphics card. So far, RTX 3080 and RTX 3090 have proven to be pretty limited overclockers, but I am pleased to say I had much more success with the 3070.
I think part of the reason for that is, by using GDDR6 (instead of GDDR6X) memory, frequencies can be pushed that little bit further before performance degradation would start to happen with G6X. I was able to push the Samsung G6 in the Founders Edition all the way up to 16.2Gbps without any artifacting or instability.
The GPU core also pushed a little further than I've seen from an RTX 3080. I could add +115MHz to the frequency, and saw it boost as high as 2115MHz without crashing. I've not seen close to that from a 3080.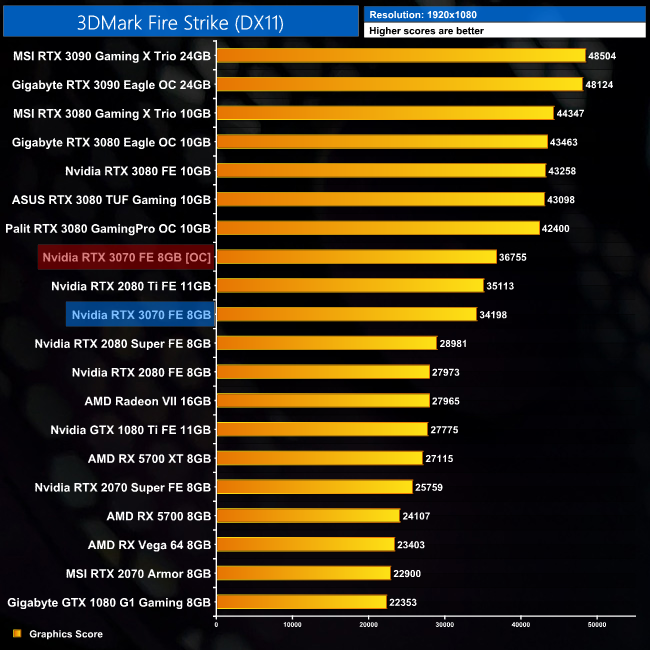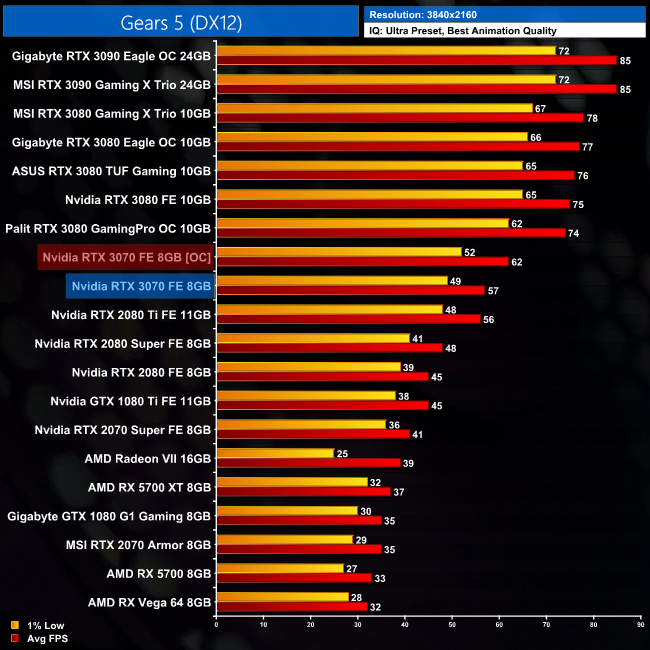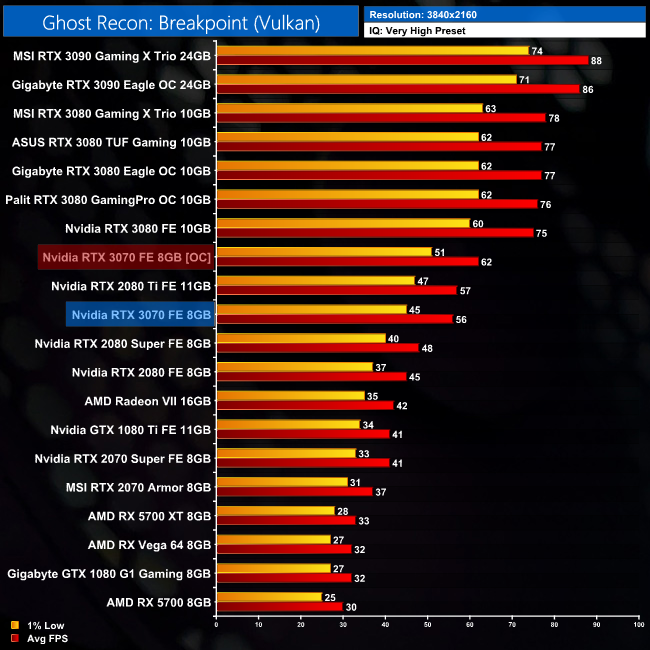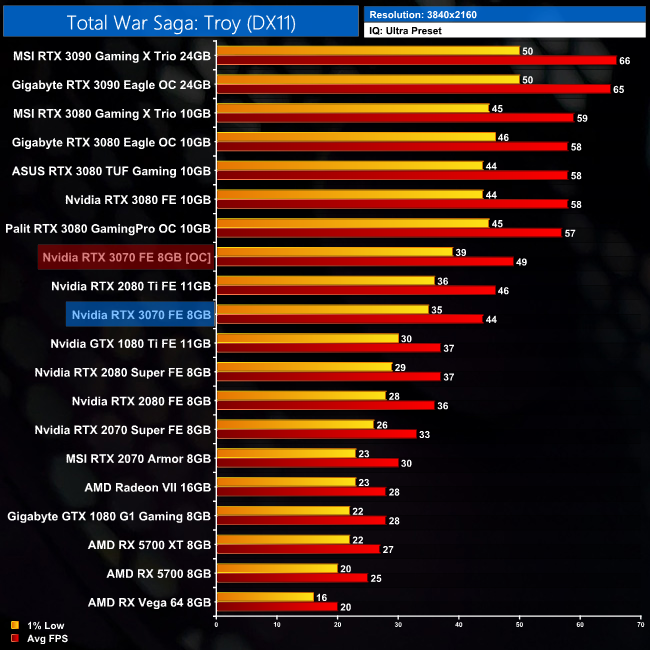 Those adjustments resulted in some pretty decent improvements to our games. Gears 5 saw average FPS improve by 9%, and then we saw both Ghost Recon: Breakpoint and Total War Saga: Troy delivering an extra 11% when overclocked. I have to say this is much more like it, and these gains would be enough for an overclocked RTX 3070 to beat the RTX 2080 Ti in every single game we tested.