Our final productivity benchmarks look at SPECviewperf 13 and V-Ray.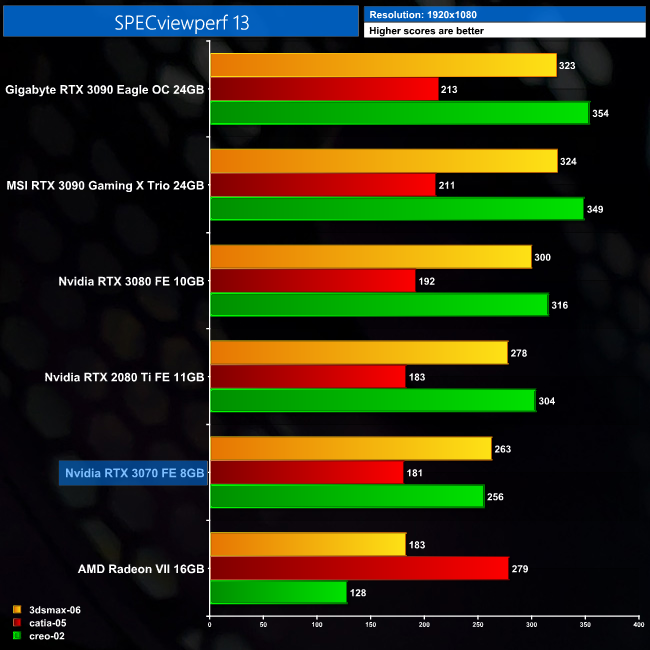 For the three tests we look at in SPECviewperf 13, the RTX 3070 trends slightly behind the RTX 2080 Ti – it's 5% slower in 3dsmax-06, and 16% slower in creo-02. Finally, catia-05 sees effectively no difference between the two GPUs.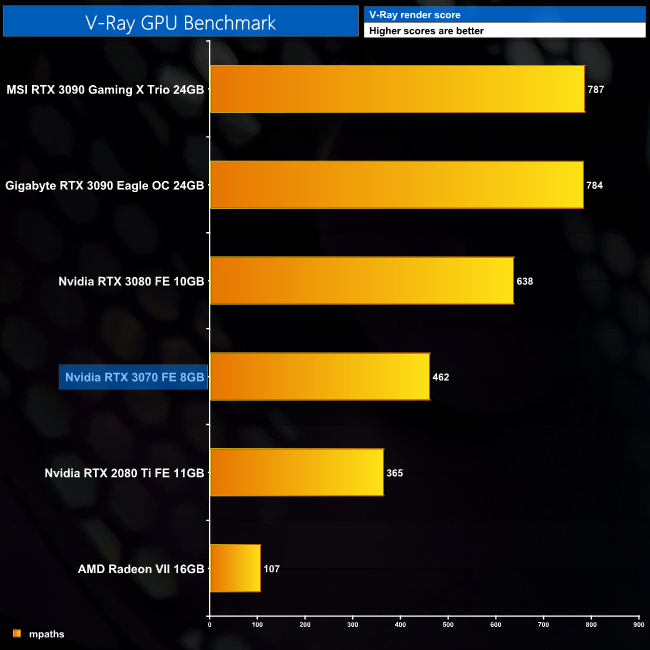 Lastly, we come to V-Ray. Here, the RTX 3070 delivers a render score of 462, an improvement of 27% compared to the RTX 2080 Ti.