Far Cry New Dawn is an action-adventure first-person shooter developed by Ubisoft Montreal and published by Ubisoft. The game is a spin-off of the Far Cry series and a narrative sequel to Far Cry 5. It was released for Microsoft Windows, PlayStation 4 and Xbox One on February 15, 2019. (Wikipedia).
Engine: Dunia 2. We test using the Ultra preset, with the HD Textures pack, DX11 API.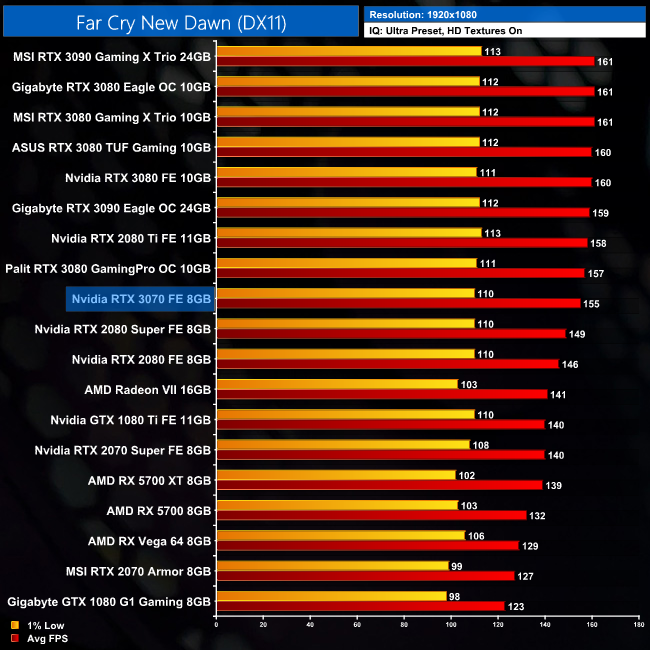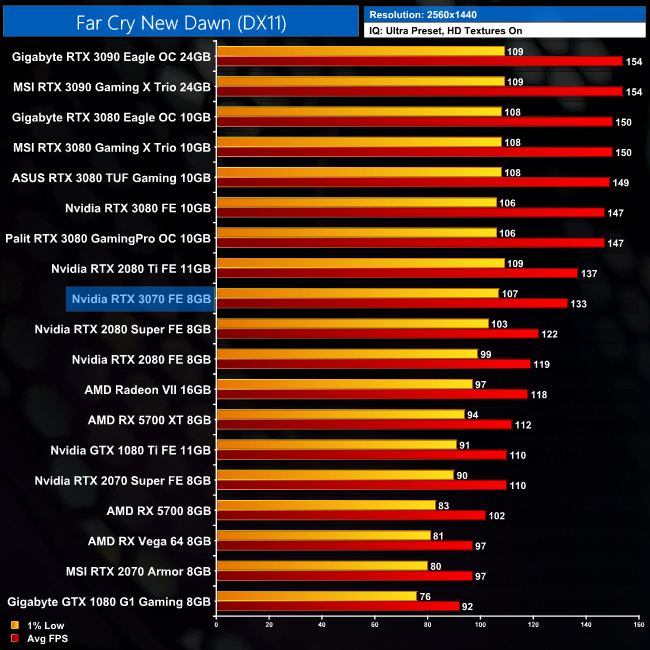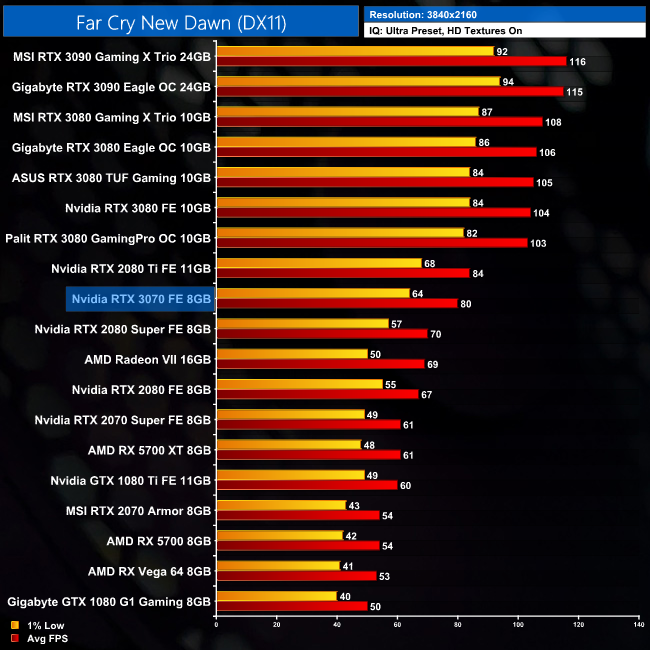 Far Cry New Dawn is heavily CPU limited, even at 1440p. There, the RTX 3070 outperforms the RTX 2070 by 37%, which is the smallest improvement at that resolution across all the games we tested. Compared to the RTX 2080 Ti, it is 3% slower in this title.
At 4K, we become GPU limited and the RTX 3070 falls a little further behind the 2080 Ti, as it is now 5% slower. The lead over the 2070 has grown significantly however, up from 37% at 1440p, to 48% at 4K.