Power consumption was measured after 5 minutes of load under three scenario: Furmark, Fire Strike and desktop idle in sequential order with 2 minutes of downtime in between each test. The measurement was taking using a Prodigit 2000MU power meter and measured for the whole system at the power supply, excluding the monitor.
Some cards have no result recorded for the Furmark test, as I found a couple of the cards underclocked themselves to avoid long-term damage, so the power consumption levels were much lower.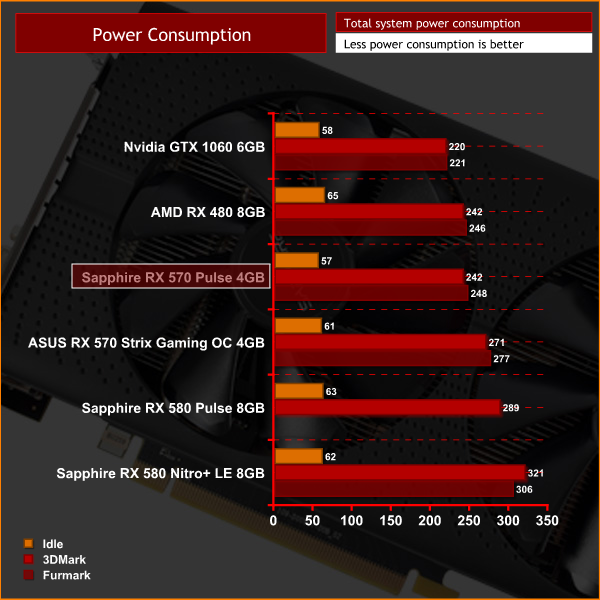 The Pulse 570 is one of the more efficient cards on-test, and it draws noticeably less power than its Strix RX 570 rival. It does, just about, draw more power than a reference RX 480 due to its factory overclock.