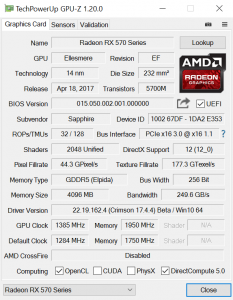 Unlike the RX 580 Nitro+ Limited Edition, the RX 570 Pulse has quite a small factory overclock, and I managed to push its clockspeed by exactly 101MHz, to 1385MHz. Any further than this resulted in artifacting in Fire Strike, but this is still an extra 8% frequency boost.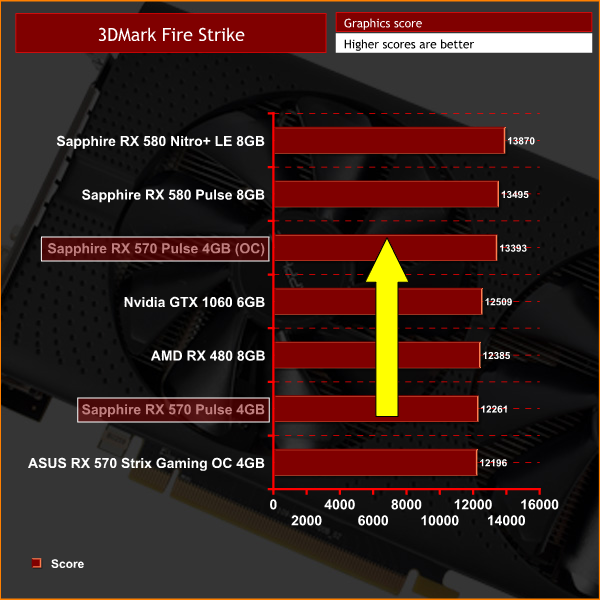 This overclock brought tangible benefits in Fire Strike, with the overclocked score rivalling that of the RX 580 Pulse card. This is a 9% score increase.
Incidentally, I also pushed the memory to 1950MHz, an increase of 200MHz, but I could not get it to 2000MHz due to instability issues.