The Sapphire RX 570 Pulse 4GB is undoubtedly a compelling option in the sub-£200 market segment.
For one, it is priced very well at £179.99. This is more in-line with previous-generation RX 470 cards, and it would seem that the RX 570 cards have not undergone as much 'price gouging' as the RX 580 cards. Even then, this Pulse card is still a fair bit cheaper than other RX 570 variants currently available at Overclockers UK, so if you are looking for a bang-for-the-buck option, this card is definitely worth thinking about.
This is particularly true considering the ASUS Strix RX 570, which we benchmarked alongside Pulse RX 570, costs £30 more but yields the most minimal of performance increases. In most games, these two cards were neck-and-neck, so buying the Pulse card saves you that £30 and you only lose out on a fraction of a FPS.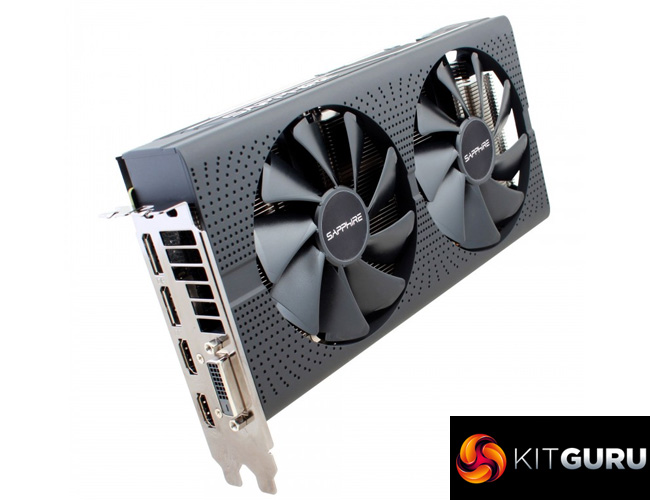 Elsewhere, Pulse RX 570 is also a cool and quiet card that draws significantly less power than the Strix model. It also proved a decent overclocker, as I saw a 9% increase in the Fire Strike score by adding +101MHz to the GPU core and +200MHz to the memory.
I do have to question the backplate design though, as it it uses a 4-way colour scheme that could well clash with your own system's colour scheme. A more colour-neutral backplate would help deliver universal appeal.
The last point to consider is who this card is targeting, as those with fan-favourites like the GTX 970 and R9 390 will see little reason to plump for a RX 570 in the first place. Those with older, Kepler or Pitcairn/Tahiti-based cards may well see more reason to upgrade, though.
All-in-all, the Sapphire RX 570 Pulse 4GB is an excellent RX 570 solution. While its backplate may not suit everyone, and there are still valid questions about why we even have the RX 500-series, this is still a very good graphics card – delivering good performance, quiet acoustics and low temperatures. It would seem Sapphire's decision to create a new product family with less features, but less of a cost, has been vindicated.

You can buy one for £179.99 from Overclockers UK HERE.
Discuss on our Facebook page, over HERE.
Pros
Very well priced compared to the competition.
Delivers solid performance.
Cool and quiet.
A backplate is good inclusion at this price.
Decent overclocker.
Cons
Backplate colour scheme could be off-putting to some.
Other cards do deliver fastest speeds out-of-the-box.
KitGuru says: If you are looking for a simple yet effective RX 570 card, the Sapphire Pulse edition comes well recommended. It is cool, quiet and overclocks well.