Deus Ex: Mankind Divided is set in the year 2029, two years after the events of Human Revolution and the "Aug Incident"—an event in which mechanically augmented humans became uncontrollable and lethally violent.
Unbeknownst to the public, the affected augmented received implanted technology designed to control them by the shadowy Illuminati, which is abused by a rogue member of the group to discredit augmentations completely. (Wikipedia).

The Very High preset was used for 1080P, 1440P, and 4K. We used the DirectX 12 API.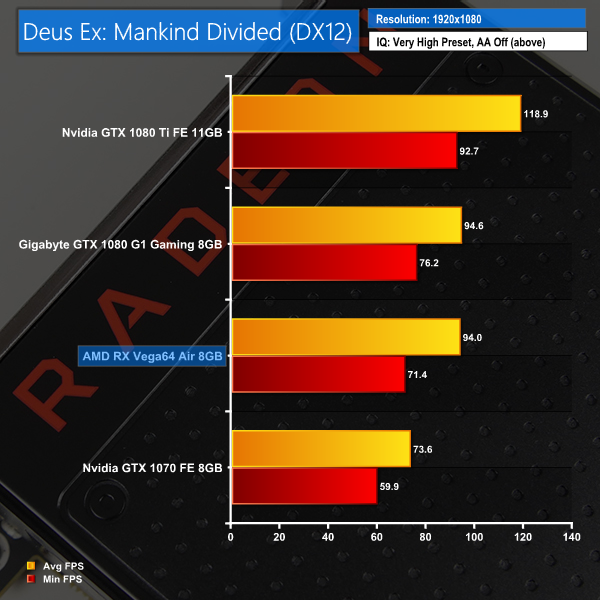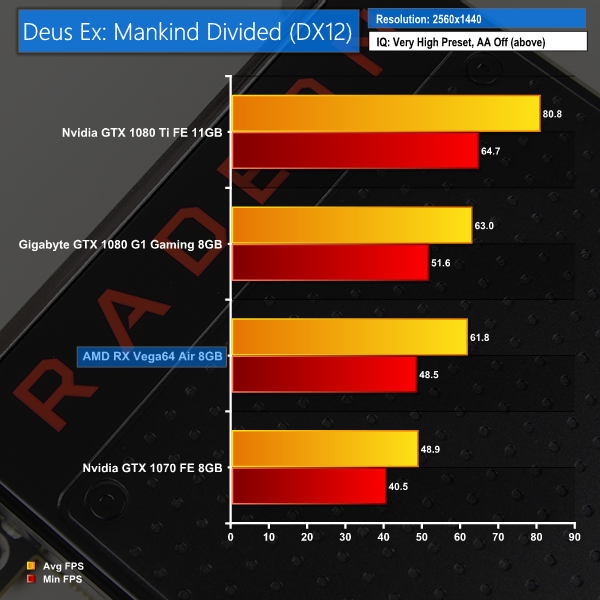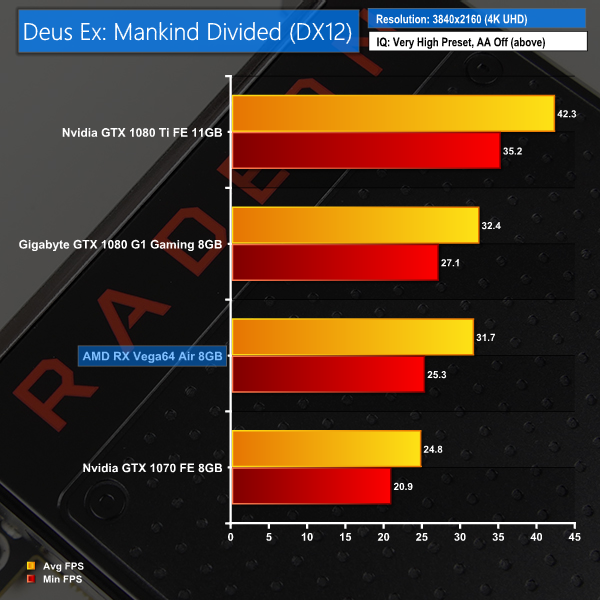 Deus Ex: Mankind Divided is a title that historically performs well on AMD cards. That is still the case for Vega.
Compared to the highly-overclocked GTX 1080, AMD's RX Vega64 Air offers comparable performance across all resolutions. The GTX 1080 card is faster in every case but the differences in average frame rates are very minor. AMD's average lead over the GTX 1070 FE is 28% at 1080P, 26% at 1440P, and 28% at 4K.
The Vega64 card sits in a nice FreeSync monitor range at 1440P, offering more than 60 FPS on average while staying well above 40 FPS on the minimum. 4K would require reduced quality settings on all cards, even Nvidia's vastly superior (and costlier) GTX 1080 Ti FE.