Rise of the Tomb Raider is a third-person action-adventure game that features similar gameplay found in 2013's Tomb Raider. Players control Lara Croft through various environments, battling enemies, and completing puzzle platforming sections, while using improvised weapons and gadgets in order to progress through the story.
It uses a Direct X 12 capable engine.

At 1080p and 1440p, we use the Very High quality preset and 2x SSAA. At 4K we use SMAA. The DirectX 12 API is used. Numbers are taken from the benchmark's Geothermal Valley test.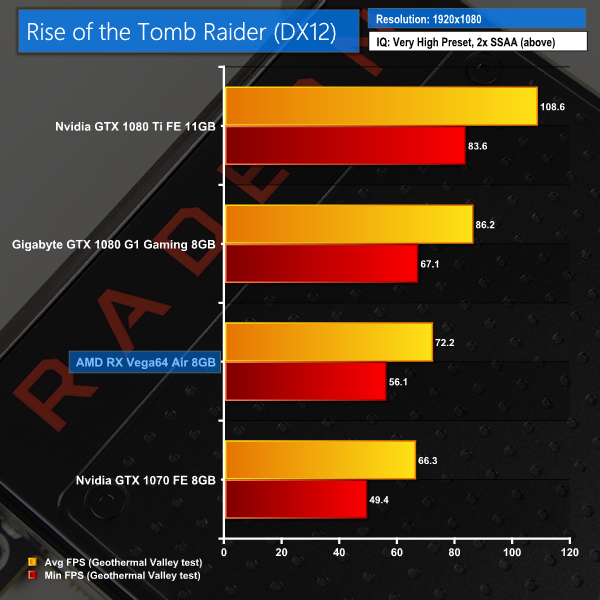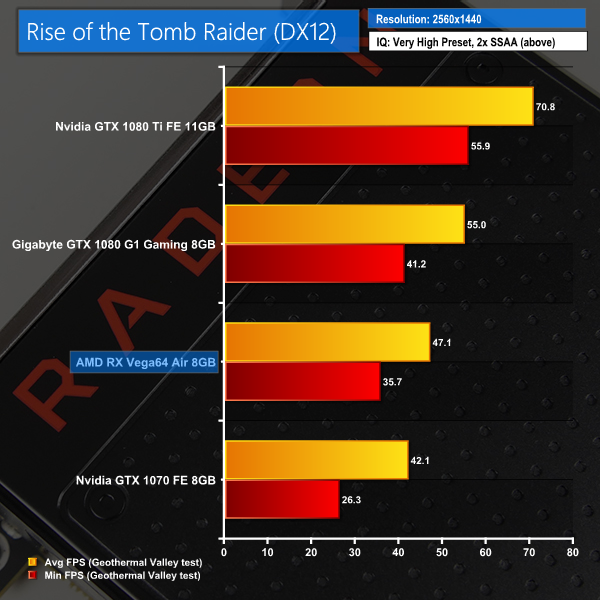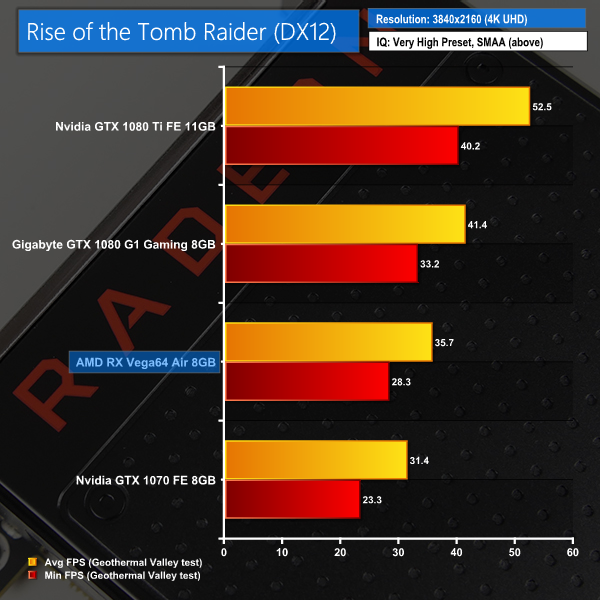 ROTTR in its DX12 mode sits the RX Vega64 air-cooled card above a GTX 1070 FE's performance and below the numbers displayed by a factory-overclocked GTX 1080.
The OC GTX 1080 is faster than RX Vega64 Air by 19% at 1080P, 17% at 1440P, and 16% at 4K. RX Vega64 is faster than GTX 1070 FE by 9% at 1080P, 12% at 1440P, and 14% at 4K.
With a reduced AA setting at 1440P, RX Vega64 Air would offer decent performance to users who are happy to leverage FreeSync when the FPS drops below 60. However, the roughly 10% more expensive overclocked GTX 1080 sits far closer to the 60 FPS sweet spot even with SSAA set at 2x at 1440P. At 4K, a significant reduction in image quality settings will be needed to achieve desirable performance on RX Vega64 Air.