Tom Clancy's Ghost Recon Wildlands is an open world tactical shooter video game developed by Ubisoft Paris. It is the tenth instalment in the Tom Clancy's Ghost Recon franchise and is the first Ghost Recon game to feature an open world environment.
We run the built-in benchmark using the Very High quality preset at 1080P, 1440P, and 4K.

At 1080p the game suggests around 2.9GB of VRAM usage. At 1440p that number increases to around 3.1GB. At 4K the video memory usage is quoted as around 3.8GB.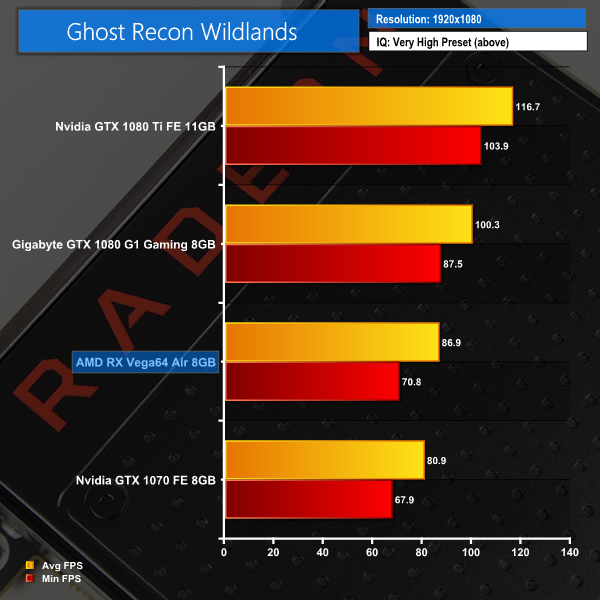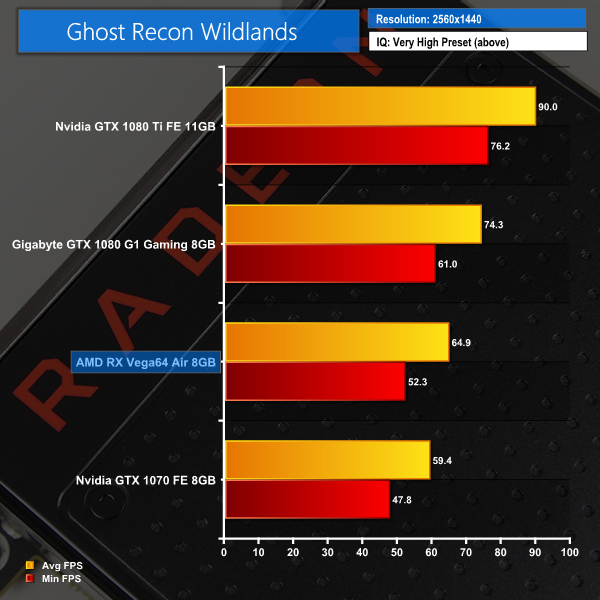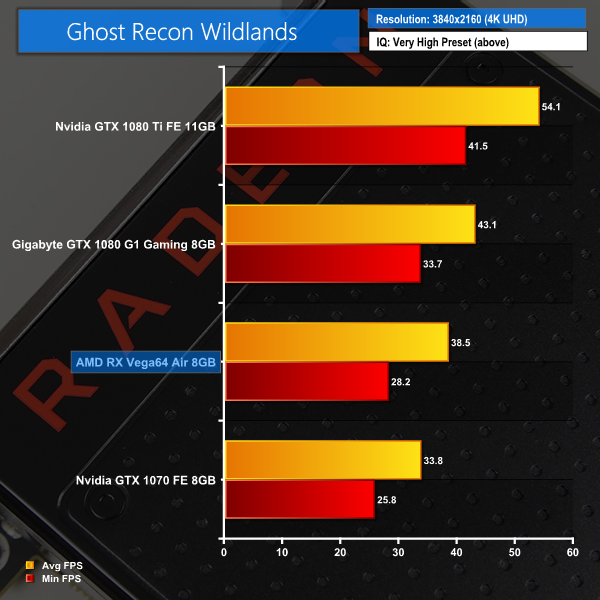 Ghost Recon Wildlands sits the RX Vega64 back between GTX 1070 FE and GTX 1080 OC partner card performance. In most cases, the performance of AMD's air-cooled card is closer to that of the GTX 1070 FE.
The performance lead over Vega64 for the GTX 1080 G1 Gaming is 15% at 1080P, 14% at 1440P, and 12% at 4K. Compared to GTX 1070 FE, RX Vega64 is around 7% faster at 1080P, 9% faster at 1440P, and 14% faster at 4K.
GTX 1080 Ti is the only card offering anywhere near playable 4K performance using Very High quality settings. The same £700 GPU is the only card capable of offering high-refresh rate 1440P gaming. However, AMD's RX Vega64 again finds itself sat in an appealing performance range for 1440P gamers with FreeSync monitors. Average performance at 1440P is over 60 FPS while the minimums in the short benchmark run are above 50 FPS.