We overclock using the latest version of MSI Afterburner V4.3.0. beta 4.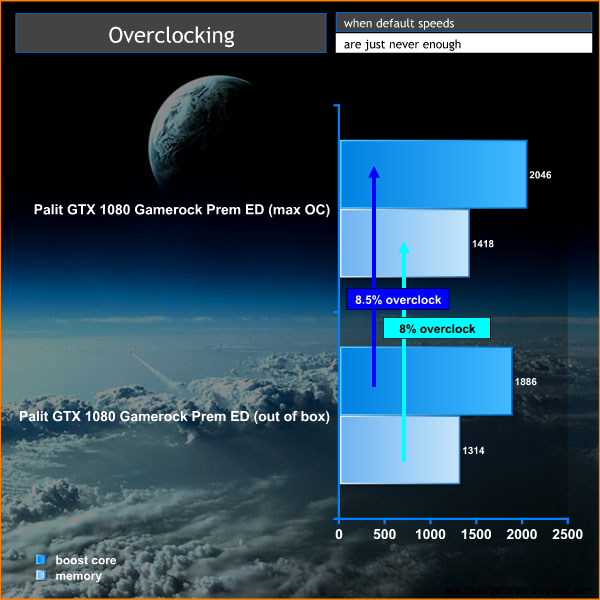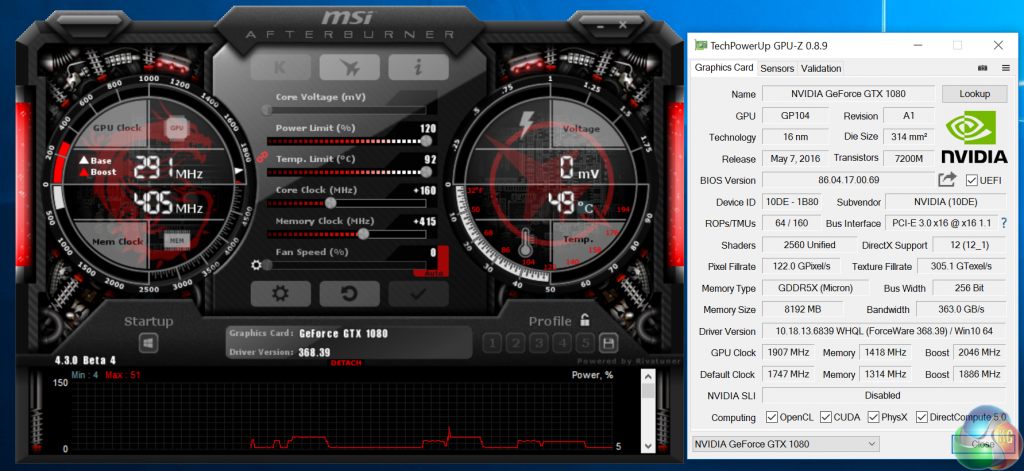 We pushed the core as far as we could before instability would occur. We hit a boost speed limit around 2046mhz, although we noticed when gaming that it was often peaking over 2,100mhz.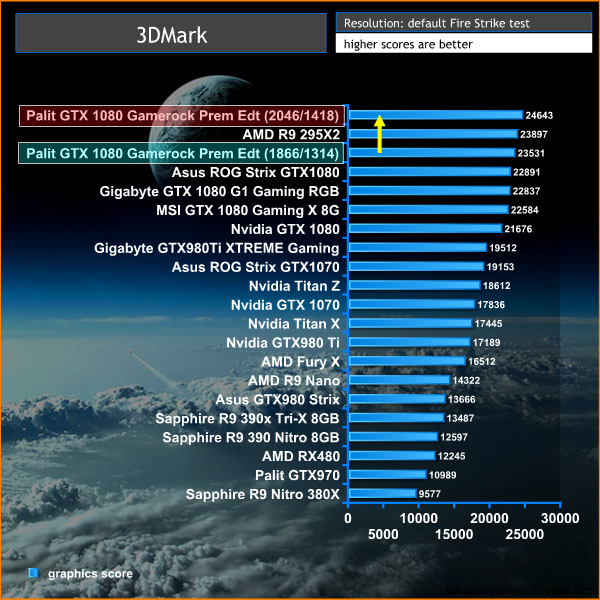 When overclocked to the limit, the Palit GTX 1080 GameRock Premium Edition scores 24,643 points, putting it ahead of the AMD R9 295X2.