For the last week we have been testing and retesting all the video cards in this review with the latest 15.6 Catalyst and 353.30 Forceware drivers. We have also selected some new game sections to benchmark during our 'real world runs'.
If you want to read more about our test system, or are interested in buying the same Kitguru Test Rig, check out our article with links on this page. We are using an Asus PB287Q 4k and Apple 30 inch Cinema HD monitor for this review today.
Due to reader feedback we have changed the 1600p tests to 1440p, and we have also disabled Nvidia specific features such as Hairworks in The Witcher 3: Wild Hunt as it can have such a negative impact on partnering hardware. Anti Aliasing is also now disabled in our tests at Ultra HD 4K as readers have indicated they don't need it at such a high resolution. If you have other suggestions please email me directly at zardon(at)kitguru.net.
As a further note, our GTX970 sample died last week, and while another is now with us, due to tight time constraints it did not make this particular review. We are reviewing the new Sapphire R9 290 Nitro later this week and those results will make it into that review.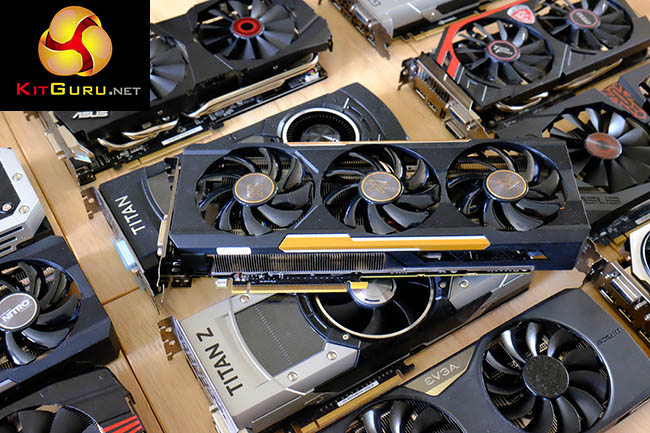 Cards on test:
Sapphire R9 295X2 (1,018 mhz core / 1,250 mhz memory)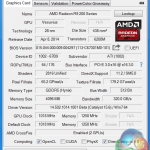 Nvidia Titan Z (706mhz core / 1,753 mhz memory)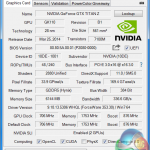 Gigabyte GTX980 Ti G1 Gaming (1,152mhz / 1,753 mhz memory)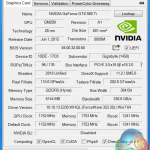 Nvidia Titan X (1,002 mhz core / 1,753 mhz memory)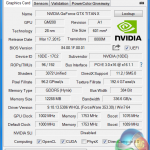 Nvidia GTX 980 Ti (1,000 mhz core / 1,753 mhz memory)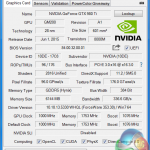 Asus GTX980 Strix (1,178 mhz core / 1,753 mhz memory)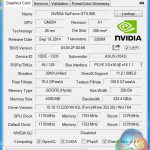 Sapphire R9 390 X 8GB (1,055 mhz core / 1,500 mhz memory) & (1,144mhz core / 1631 mhz memory)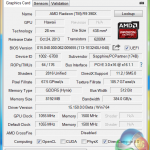 Sapphire R9 290 X 8GB (1,020 mhz core / 1,375 mhz memory)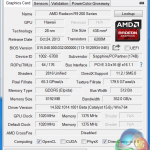 Asus R9 290 Direct CU II ( 1,000 mhz core / 1,250 mhz memory)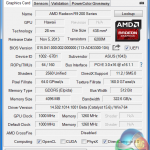 Asus R9 285 Strix (954 mhz core / 1,375 mhz memory)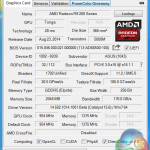 Software:
Windows 7 Enterprise 64 bit
Unigine Heaven Benchmark
Unigine Valley Benchmark
3DMark Vantage
3DMark 11
3DMark
Fraps Professional
Steam Client
FurMark
Games:
Grid AutoSport
Tomb Raider
Grand Theft Auto 5
Witcher 3: The Wild Hunt
Metro Last Light Redux
We perform under real world conditions, meaning KitGuru tests games across five closely matched runs and then average out the results to get an accurate median figure. If we use scripted benchmarks, they are mentioned on the relevant page.
Game descriptions edited with courtesy from Wikipedia.