The UEFI BIOS had no problems working with either of the generic USB mice or keyboards we used. However, it doesn't have the most exciting of designs or layouts. It's more functional, although not every function is obvious in its location.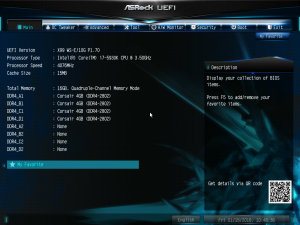 The main screen simply tells you about the processor and memory you have installed.
The OC Tweaker page provides some simple overclocking options, including the 4GHz and XMP OC Setting that sets optimised settings for you. There's an optimised CPU option, too, which provides preset overclocks in increments of 200MHz from 4GHz to 4.6GHz, although the latter is clearly not recommended as it has been shaded in red.
When the processor is in non-overclocked mode, there is a multi-core enhancement option that sets all cores on maximum turbo multiplier. However, we found you could set both the 4GHz and Optimised CPU OC settings simultaneously, which would result in a clock speed in excess of 5GHz, and an unstable PC that wouldn't boot. There really should be a system in place where selecting one deselects the other.
Alternatively, there's a very comprehensive array of manual settings, with the option of saving up to five profiles, although this is not the target market for this board.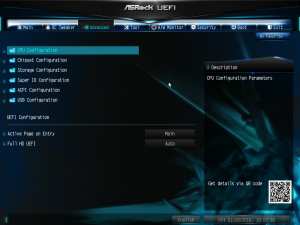 The Advanced screen is where you find the majority of everyday settings, including for the CPU, chipset, storage, Super IO, ACPI and USB.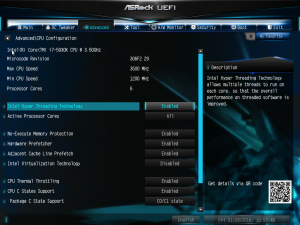 The extra CPU settings in the Advanced section include turning Hyper-Threading off or on, selecting the number of cores to enable, and toggling virtualisation technology.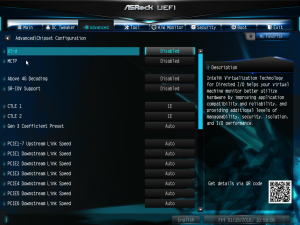 The chipset configuration provides PCI Express configuration options, and the ability to enable the LAN connections as well as the audio chipset.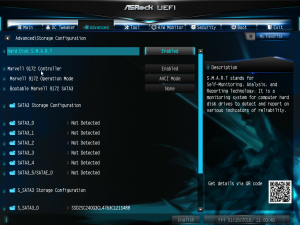 The Storage section lets you configure the Intel and Marvell SATA chipsets, and also how each detected storage device is treated.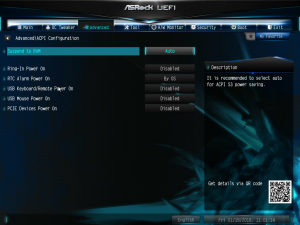 Super IO configures the serial port header, ACPI controls how the system responds to sleep modes, USB lets you switch between various USB modes, and the Trusted Computing section sets up how the TPM chip behaves.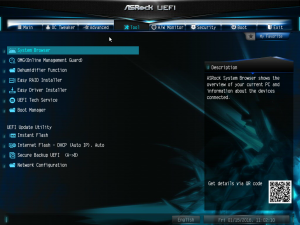 There are lots of sundry extras to be found in the Tools section, including facilities to flash the BIOS and back up from one BIOS chip to the other – great if you've set one BIOS to parameters that won't even post.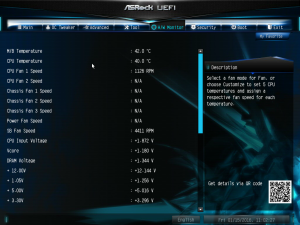 The usual array of hardware health readings can be found in the H/W Monitor section.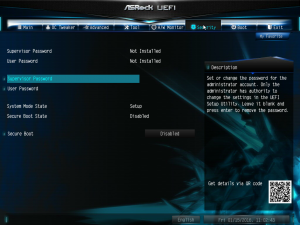 Configure passwords and secure boot options under Security.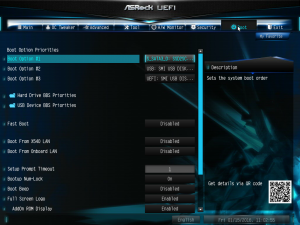 Finally, lots of startup options can be found under Boot, including the extremely handy booting from USB, which can make OS installation exceedingly rapid.