We will outline the performance increases that can be obtained from using the ASRock X99 Extreme11 motherboard to overclock our system. Our overclocked processor frequency was 4.4GHz and memory speed was 2666MHz.
As a performance comparison, we have included the overclocked results from three other X99 motherboards. The maximum overclocked configuration achieved with each board was a 4.4GHz processor frequency and 2666MHz memory speed.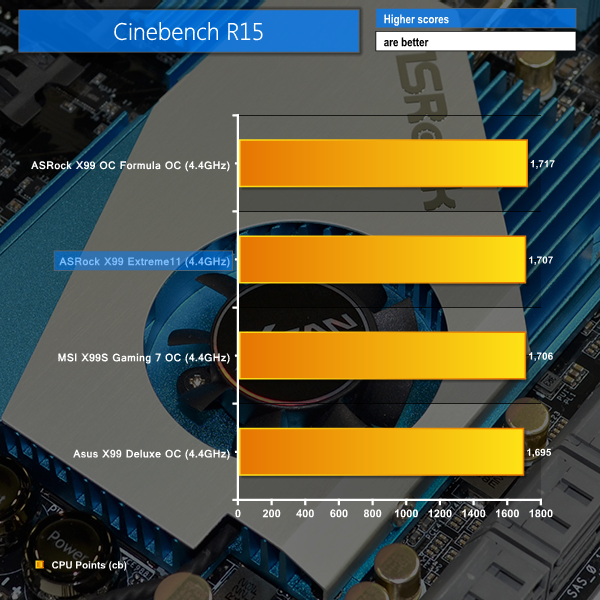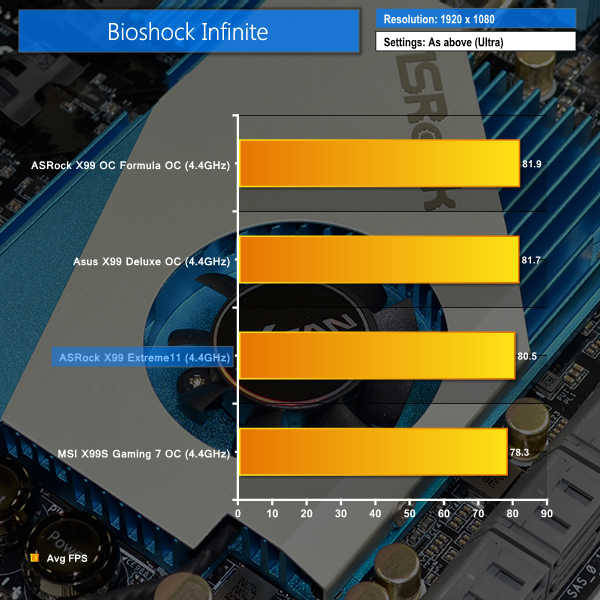 Performance when overclocked is strong for the X99 Extreme11. Only ASRock's own X99 OC Formula can displace the Extreme11 for the top-spot in the Cinebench and 3DMark tests.
Bioshock Infinite still point towards VGA driver differences providing performance gaps between the X99 Extreme11 and the other charted solutions.