Bioshock Infinite
We used the Bioshock Infinite demanding 'Ultra' setting and a 1920×1080 resolution to push today's gaming hardware. Our data was recorded using a section of the game, not the built-in benchmark.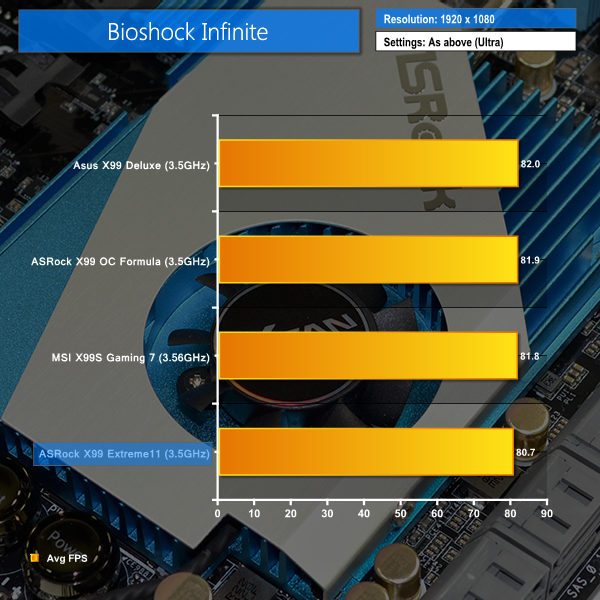 Metro: Last Light
We used a 1920×1080 resolution and the Metro: Last Light built-in benchmark set to 'High' quality to offer an intense challenge for the gaming hardware while also making playable frame rates a possibility.
Tomb Raider
We used a 1920×1080 resolution and the Tomb Raider built-in benchmark set to 'Ultimate' quality.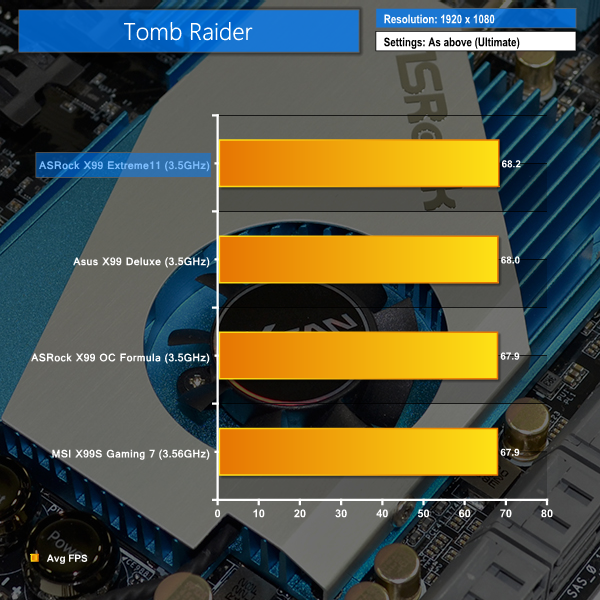 We must first point out that we were forced to update to the Catalyst 14.9 drivers prior to testing ASRock's X99 Extreme11. All other motherboards used the 14.4 drivers, which may offer slightly different performance levels.
Despite its latency-inducing PLX switch, the ASRock X99 Extreme11 manages a strong set of gaming results. That said, the biggest frame rate difference between the competing pack is just 1.3 FPS, in Bioshock Infinite.