Ultra M.2 connector
We use Plextor's fast M6e 256GB M.2 SSD to test the speed of a motherboard's M.2 connector. We reviewed the 512GB Plextor M6e (and its PCIe x2 adapter card) HERE. Unfortunately we do not have access to a PCIe 3.0-based SSD to fully test the M.2 connector's performance limits.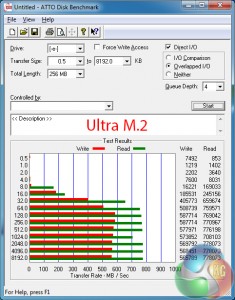 Plextor's M6e is no match for the 32Gbps bandwidth capacity of ASRock's Ultra M.2 connector. The PCIe-fed lane has no problem supplying the Plextor SSD with as much bandwidth as it can use.
SATA 6Gbps
For SATA 6Gbps testing we use a Kingston HyperX 3K (SandForce SF-2281) SSD. Unfortunately we do not have access to a SAS 12Gbps device or a selection of identical drives for RAID testing.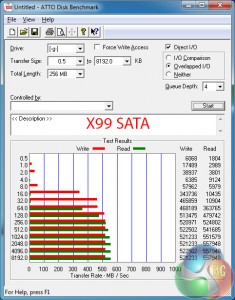 SATA performance is where we would expect it to be for an X99-powered set of 6Gbps ports.
USB 3.0
We tested USB 3.0 performance using the Kingston HyperX 3K SSD connected to a SATA 6Gb/s to USB 3.0 adapter powered by an ASMedia ASM1053 controller.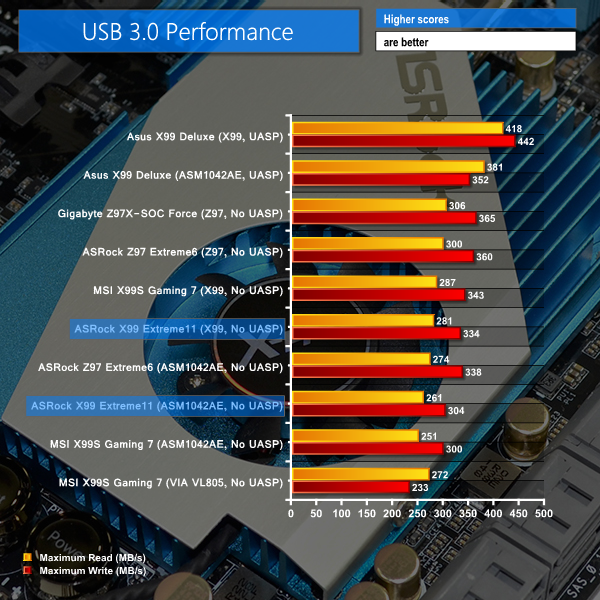 ASRock's USB 3.0 performance is similar to competing options using the same interfaces. MSI's X99S Gaming 7 manages a slightly higher transfer rate on its X99-fed USB 3.0 ports, while ASRock's option pips it for the lead when it comes to ASMedia-fed connections.
Since dropping XFast USB with the introduction of its 9-series motherboards, ASRock's products do not provide UASP support to Windows 7 users.
Audio

We use RightMark Audio Analyzer (RMAA) to analyse the performance of the motherboard's onboard audio solution. A sampling mode of 24-bit, 192 kHz was tested.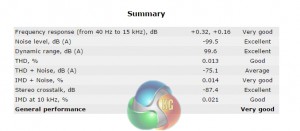 ASRock's Purity Sound 2 audio system uses a Realtek ALC1150 codec, two Texas Instruments NE5532 operational-amplifiers, Nichicon fine gold series capacitors, and a number of design optimisations to reduce signal interference.
RMAA rates ASRock's Purity Sound 2 audio system on the X99 Extreme11 as having Very Good overall performance. Segregated audio channels are working well, as proven by the particularly strong stereo crosstalk performance.