Software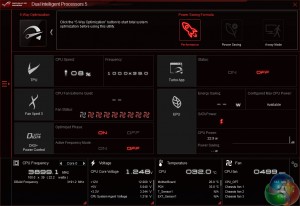 Asus' AI Suite 3 software is very good. A strong array of voltage, frequency, and power settings can be adjusted via the software.
There are also supporting applications that allow tweaking of fan speeds, enhancing of USB drive speeds, and cleaning of OS operations.
Sonic Studio II gives users an array of options for the audio experiences.
GameFirst III is Asus' network-controlling software that, in essence, is a competitor to Killer's Network Manager suite. The software allows Asus to opt for an Intel I219-V NIC without losing the software functionality that Killer's competing part offers.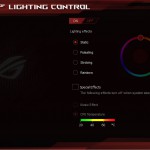 A software tool can be used to control the colour of the light underneath the chipset heatsink. This will be welcomed by users who value matching or unique colour schemes.
A sizable RAMDisk can be formed to provide users with ultra fast storage. This is particularly convenient for those who own large capacity memory kits and simply do not know what to do with it when gaming.
RAMCACHE is a tool that can utilise system memory in order to speed up transfers between external disk drives. Asus demonstrated this software at a recent technical seminar and proved the noteworthy transfer speed gains that it can provide.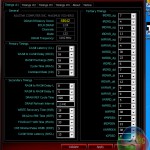 Mem TweakIt allows memory timings to be viewed and adjusted.