3DMark

3DMark is a multi-platform hardware benchmark designed to test varying resolutions and detail levels of 3D gaming performance. We run the Windows platform test and in particular the Fire Strike benchmark, which is indicative of high-end 1080p PC Gaming.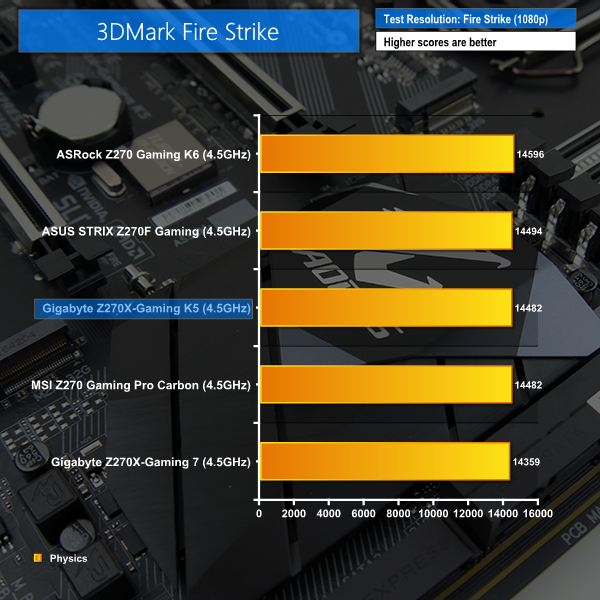 Ashes of the Singularity

Ashes of the Singularity is a Sci-Fi real-time strategy game built for the PC platform. The game includes a built-in benchmark tool and was one of the first available DirectX 12 benchmarks. We run the CPU-focused benchmark using DirectX 12, a 1080p resolution and the Extreme quality preset.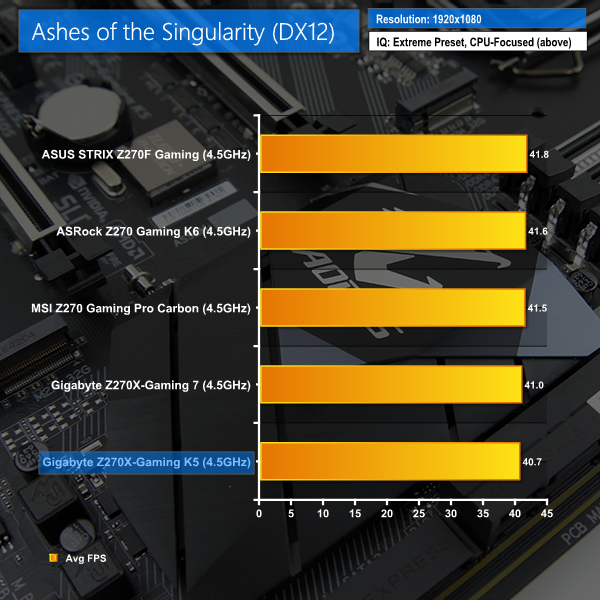 Grand Theft Auto V

Grand Theft Auto V remains an immensely popular game for PC gamers and as such retains its place in our test suite. The well-designed game engine is capable of providing heavy stress to a number of system components, including the GPU, CPU, and Memory, and can highlight performance differences between motherboards. We run the built-in benchmark using a 1080p resolution and generally Maximum quality settings (including Advanced Graphics).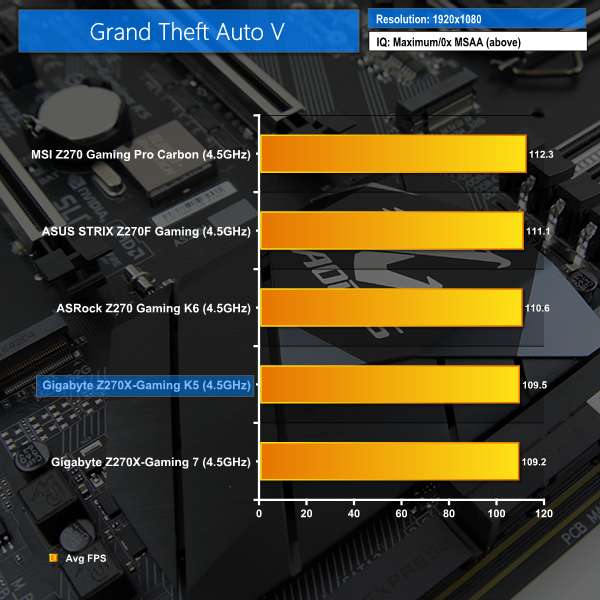 Metro: Last Light Redux

Despite its age, Metro: Last Light Redux remains a punishing title for modern computer hardware. We use the game's built-in benchmark with quality set to Very High, SSAA enabled, AF 16X, and High tessellation.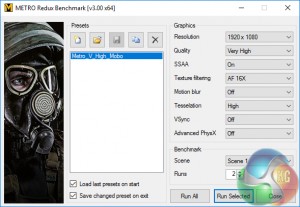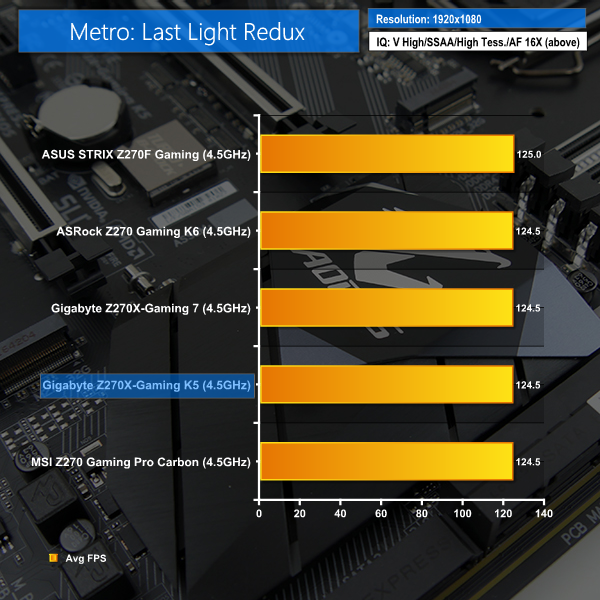 3DMark's Fire Strike test results in a decent score for the Gaming K5. However, this positivity is lessened when looking at Ashes of the Singularity and GTA V performance; the Aorus Z270X-Gaming K5 drops about 1-2% of the FPS performance in both of those titles compared to competing vendors' motherboards.
To put this in perspective, however, the performance difference is barely 1 FPS at ~40FPS in Ashes and around 1-2 FPS at over 100 FPS in GTA V. So, the differences aren't going to be highlighted as major issues and Metro: Last Light Redux generally isn't fussed for which motherboard it prefers.