We measured the power consumption with the system resting at the Windows 7 desktop, representing idle values.
The power consumption of our entire test system (at the wall) is measured while loading only the CPU using Prime95′s in-place large FFTs setting. The rest of the system's components were operating in their idle states, hence the increased power consumption values (in comparison to the idle figures) are largely related to the load on the CPU and motherboard power delivery components.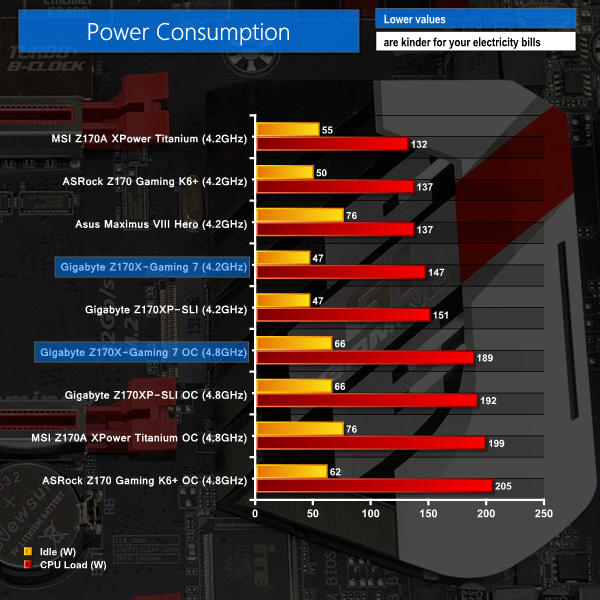 Power consumption for the stock-clocked board is slightly swayed by our manual workaround to enable MCT-level performance. With that said, the idle power consumption numbers shown by Gigabyte's board are particularly impressive.
Positive numbers are also shown by the Z170X-Gaming 7 when the system is overclocked, although this is to be expected given the core voltage undershoot previously highlighted.