We will outline the performance increases that can be obtained from using the Gigabyte Z97X-Gaming 7 motherboard to overclock our system. Our overclocked processor frequency was 4.5GHz and memory speed was 2400MHz.
As a performance comparison, we have included the overclocked results from four other Z97 motherboards. The maximum overclocked configuration achieved with each board was a 4500MHz (45 x 100MHz) processor frequency and 2400MHz CL10 memory speed.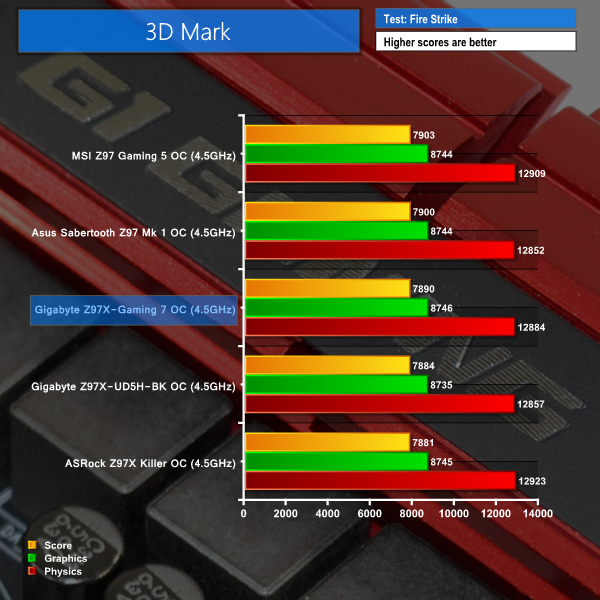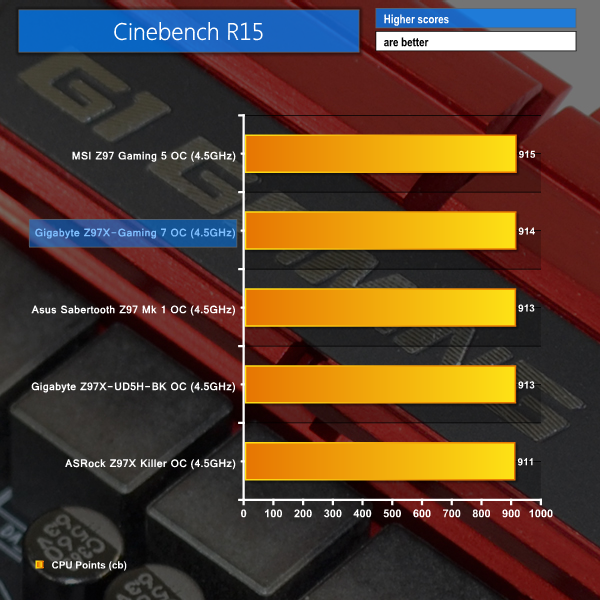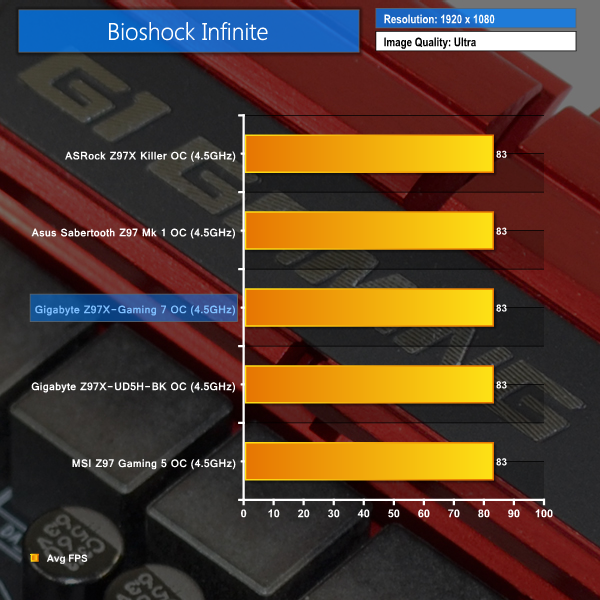 Gigabyte's Z97X-Gaming 7 motherboard shows solid overall performance when overclocked. None of the results raise any questions therefore users should feel confident that the Z97X-Gaming 7 can endorse their overclocking requirements with solid performance.