SATA
For SATA 6Gb/s testing we use a Kingston HyperX 3K (SandForce SF-2281) SSD.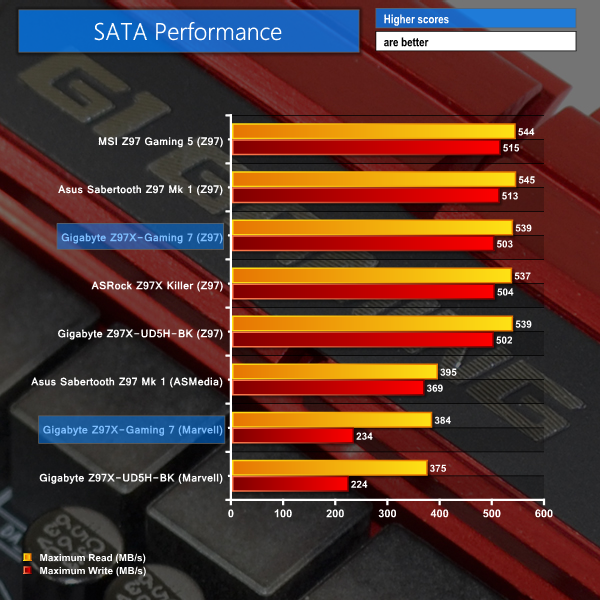 Performance of the Z97 chipset's SATA ports is competitive with other 9-series parts, as expected.
Transfer speeds of the PCIe-based Marvell storage controller are poor. ASMedia's ASM1061 competitor firmly outruns the Marvell host controller, as do the 9-series chipset-based SATA ports.
We would strongly recommend reserving the Marvell-based SATA 6Gbps ports for use with mechanical HDDs or slower solid state drives.
M.2 connector
We use Plextor's ultra-fast M6e 256GB M.2 SSD to test the speed of a motherboard's M.2 PCIe connection. We reviewed the 512GB Plextor M6e (and its PCIe x2 adapter card) HERE.
We also use a Kingston M.2 SATA device to confirm the motherboard's operation with M.2 SATA connections.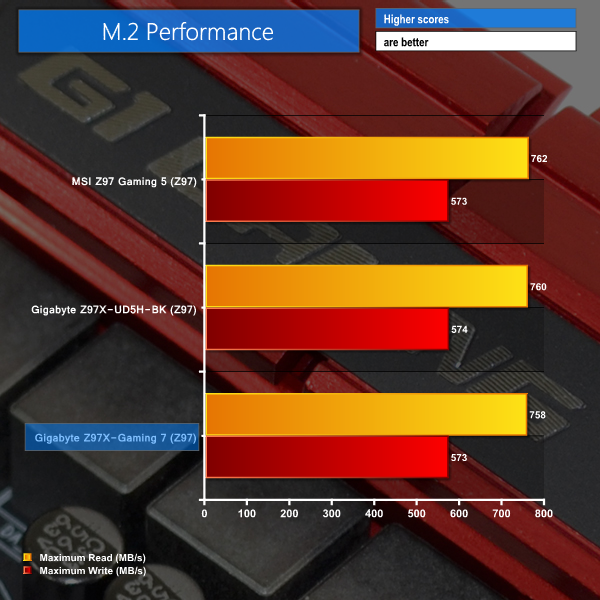 Using the same two-lane solution as many other motherboard vendors, M.2 PCIe performance on Gigabyte's Z97X-Gaming 7 is where one would expect it to be.
We can confirm that the Z97X-Gaming 7 also support M.2 SATA devices, such as Kingston's upcoming Phison-powered SSD.
USB 3.0
We tested USB 3.0 performance using the Kingston HyperX 3K SSD connected to a SATA 6Gb/s to USB 3.0 adapter powered by an ASMedia ASM1053 controller.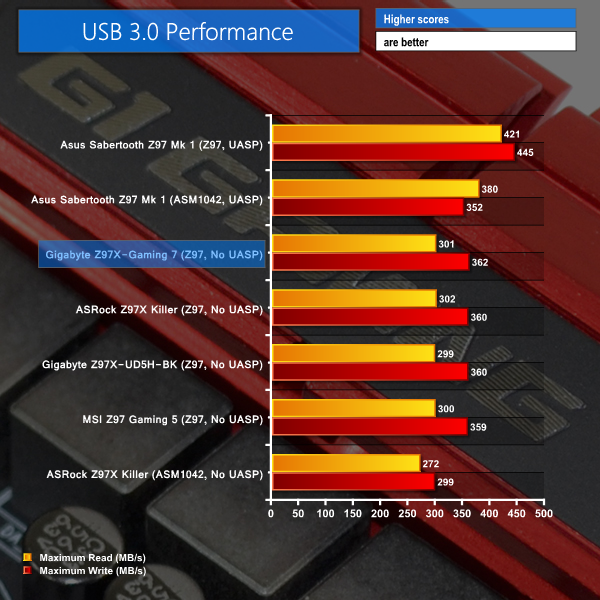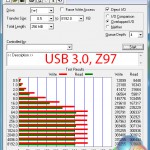 USB 3.0 transfer rates are capped at 362MBps due to Gigabyte's omission of a UASP-activating tool for Windows 7 users.
Given the Z97X-Gaming 7's target audience, the maximum transfer rate of 362MBps is likely to be sufficient, although it is still noticeably slower than the speeds registered by Asus' board with its UASP-activating software.
Audio

We use RightMark Audio Analyzer (RMMA) to analyse the performance of the motherboard's onboard audio solution. A sampling mode of 24-bit, 192 kHz was tested.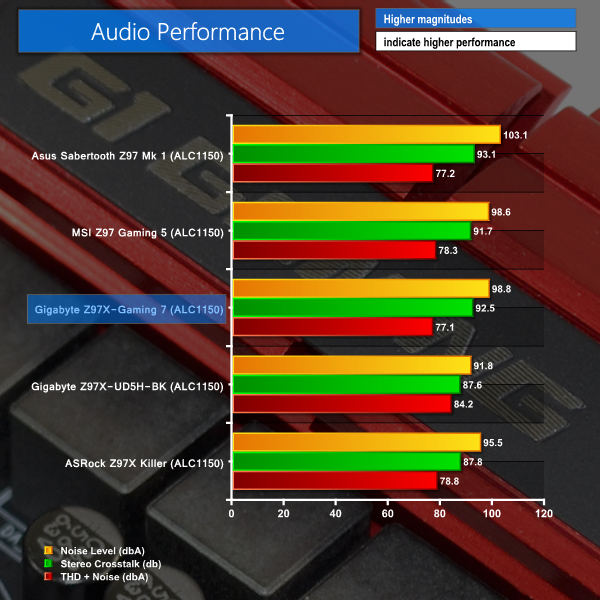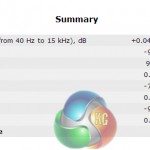 Calling it G1 Audio (with Amp-Up technology) Gigabyte outfits the Z97X-Gaming 7 motherboard with a high-end audio solution. Based around the Realtek ALC1150 codec, Nichicon capacitors help to send signals along a discrete audio pathway, through a Texas Instruments N5532 amplifier, to the gold-plated outputs.
The audio solution on Gigabyte's Z97X-Gaming 7 motherboard delivers Very Good performance, according to RMAA. Gigabyte's board seems to be particularly competitive in the stereo crosstalk department, indicating that the board's audio circuitry is doing a good job of minimising signal interference across channels.