The box for the MSI Z270 Gaming Pro Carbon is shiny and colourful, which is fitting for the board's overall styling theme.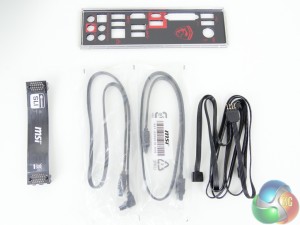 The bundle consists of a measly two SATA cables, a black SLI ribbon (not a HB bridge), the rear IO shield, and a RGB header extension and splitter cable. The RGB cable is a good addition as it allows two 4-pin headers to be connected to the motherboard and routed a long distance from the header location.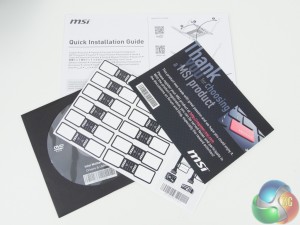 Documentation is the usual affair.