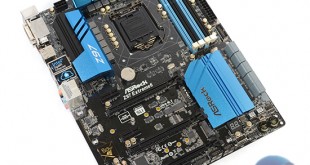 Flagship parts on a mainstream platform can cause confusion for motherboard vendors. Do they go all-out, offering 4-way SLI and CrossFire via a PLX chip, with the knowledge that many people inclined for such configurations will use a HEDT platform instead? Or do they put that expenditure into a full-blooded feature set, accepting the potential hit in graphics and overclocking capabilities?
Referring to the above conundrum, MSI has opted for the latter with its flagship Gaming series part – the Z97 Gaming 9 AC. OK, so we could have guessed the answer with the board being a Gaming series part, but the point referencing 4-way GPU support is still valid; MSI willingly sacrifices 4-way GPU support in favour of a particularly heavy set of features, including a notably high-end audio solution.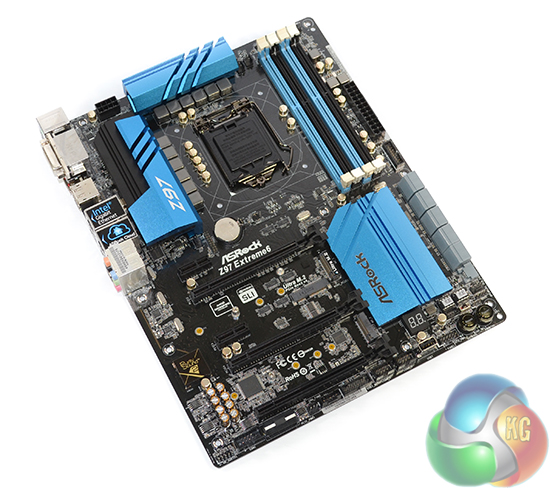 And for the arguably irrelevant loss of 4-way SLI and CrossFire support, gamers are rewarded with a Killer E2205 NIC, added SATA and USB 3.0 connectors, enhanced motherboard appearance, and a particularly strong audio solution that includes WIMA and Nichicon capacitors and a C-Media CM6631A processor. Oh, and let's not forget the borderline audiophile Wolfson DAC, Cirrus Logic ADC, and Texas Instruments amplifiers.
Audio looks to be one of the Z97 Gaming 9 AC motherboard's strong points, but can the rest of its performance live up to expectation?
Features:
Dragon Armor.
Audio Boost 2 with Xtreme Audio DAC.
Killer E2200 Networking.
Intel 802.11ac WiFi.
XSplit Gamecaster licence.
Military Class 4.
OC Genie 4.
Click BIOS 4.
OC Essentials.
Gaming Device Ports.