We will outline the performance increases that can be obtained from using the MSI Z97 Gaming 9 AC motherboard to overclock our system. Our overclocked processor frequency was 4.7GHz and memory speed was 2400MHz.
As a performance comparison, we have included the overclocked results from four other Z97 motherboards. The maximum overclocked configuration achieved with each board was a 4700MHz (47 x 100MHz) processor frequency and 2400MHz CL10 memory speed.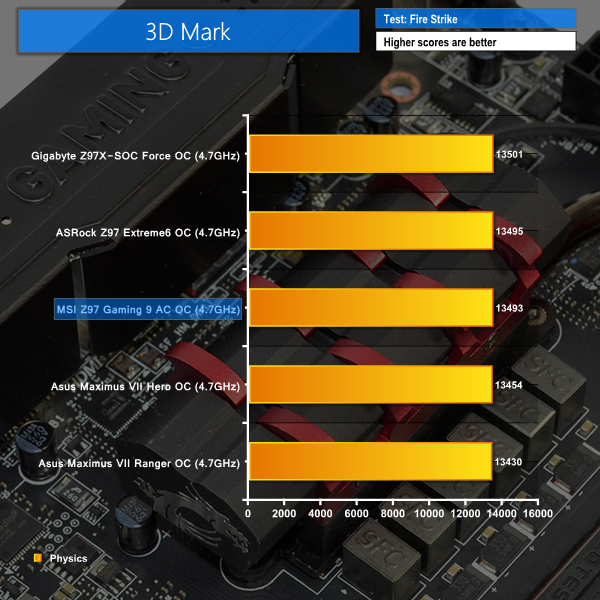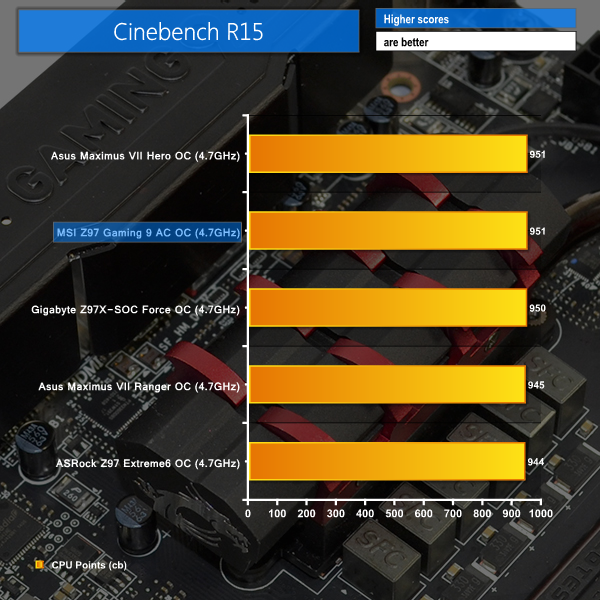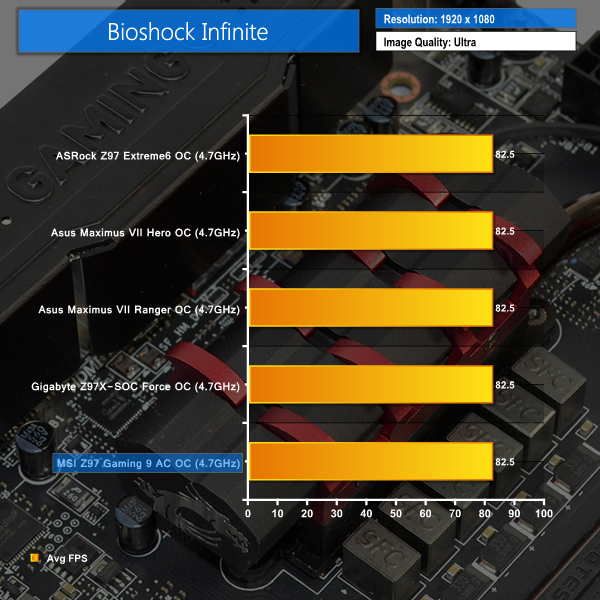 MSI's motherboard makes solid gains with the 300MHz overclock applied. Cinebench and 3DMark scores fair well with the boosted CPU frequency, although Bioshock Infinite's GPU-heavy workload doesn't benefit from the faster processor speed.