We measured the power consumption with the system resting at the Windows 7 desktop, representing idle values.
The power consumption of our entire test system (at the wall) is measured while loading only the CPU using Prime95′s in-place large FFTs setting. The rest of the system's components were operating in their idle states, hence the increased power consumption values (in comparison to the idle figures) are largely related to the load on the CPU and motherboard power delivery components.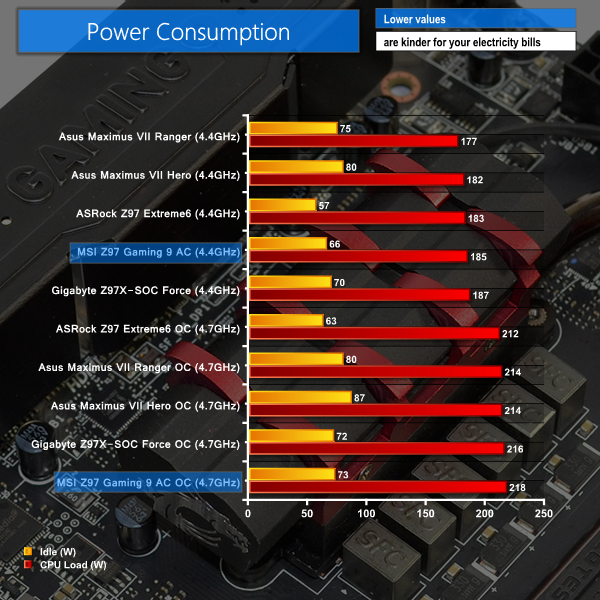 Idle power consumption numbers for the Z97 Gaming 9 AC are positively low. This is thanks to MSI's power delivery system rapidly adjusting CPU clock speeds and voltage levels in real time to decrease energy usage.

Load numbers aren't quite as competitive as those displayed when idle. That's to be expected of such a controller-heavy motherboard, though. The requirement for 1.31V CPU VCore when overclocked has a negative impact on the load power consumption at 4.7GHz.