AS SSD is a great free tool designed just for benching Solid State Drives. It performs an array of sequential read and write tests, as well as random read and write tests with sequential access times over a portion of the drive. AS SSD includes a sub suite of benchmarks with various file pattern algorithms but this is difficult in trying to judge accurate performance figures.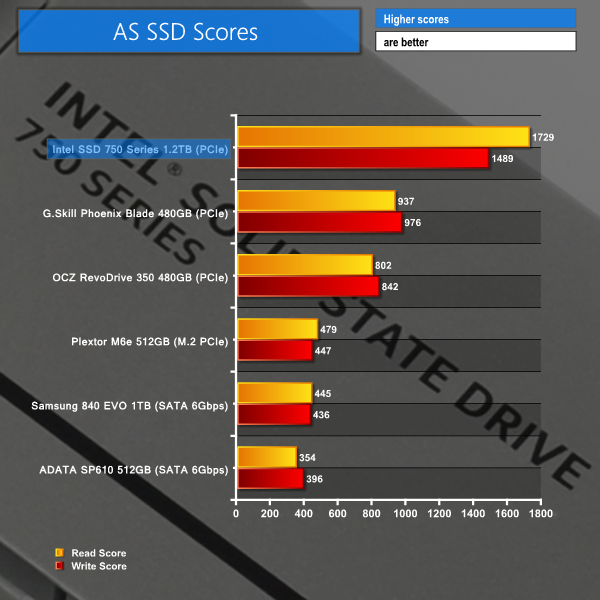 Another set of impressive performance numbers is set forward by Intel's SSD 750. Sequential read performance lingers around the 2.3GBps-mark, while AS SSD reports more than 370,000 IOPS for its 4K-64Thrd read test.
Write performance is, again, significantly lower than the read performance. A fast M.2 PCIe drive, such as a high-capacity Samsung SM951, is likely to offer higher sequential write speeds than the SSD 750. That said, the 4K-based write performance is undeniably strong.
Access times are in the low-tens of microseconds range, which is notably faster than even G.Skill's RAID 0 Phoenix Blade.