We test the Intel SSD 750 Series drive with it installed in a dedicated PCIe 3.0 x8 slot on our Asus X99 Deluxe motherboard. This configuration ensures that bandwidth bottlenecks are eliminated.
The Asus motherboard was updated to its latest BIOS release in order to provide NVMe support.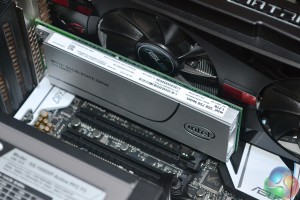 Testing is performed with an empty drive (despite what the screenshot below shows) in order to challenge Intel's maximum performance claims.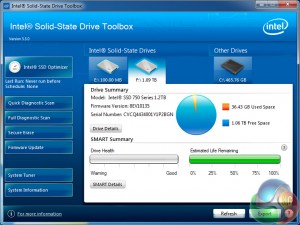 Intel's SSD Toolbox can be used to perform drive maintenance, firmware updates, and a secure erase.
Test System:
Compared SSDs:
Tests:

AS SSD.
ATTO.
CrystalDiskMark.
IOMeter.