Unveiled early this year, Tegra X1 system-on-chip from Nvidia Corp. was positioned mainly for automotive applications. However, given rather serious processing horsepower it has, it can be used for many other devices. In fact, according to recent leaks and listings, Nvidia and its partners plan to use the Tegra X1 SoC for laptops, tablets and even portable game consoles.
The Bluetooth SIG [special interest group] recently certified mainboards for previously unknown Shield Portable/P2523 and Shield Console/P2571 devices. Qualification tests took place in late January, hence, it is more than likely that the motherboards were powered by the latest Tegra X1 application processor from Nvidia. Recently the company officially refocused its Tegra business to gaming and automotive applications. Therefore, a portable game console and a gaming tablet sold under Nvidia Shield brand make perfect sense for the company.
Meanwhile, Google Chromium OS already contains references to the Nvidia T210 application processor, which is the internal name of the Tegra X1. Since Chrome OS is used primarily for laptops (called Chromebooks) and low-power desktops (called Chromeboxes), it is obvious that there are certain parties working on appropriate products powered by Nvidia's Tegra X1. According to CNX Software, the platforms based on the Tegra X1 are code-named Smaug and Foster.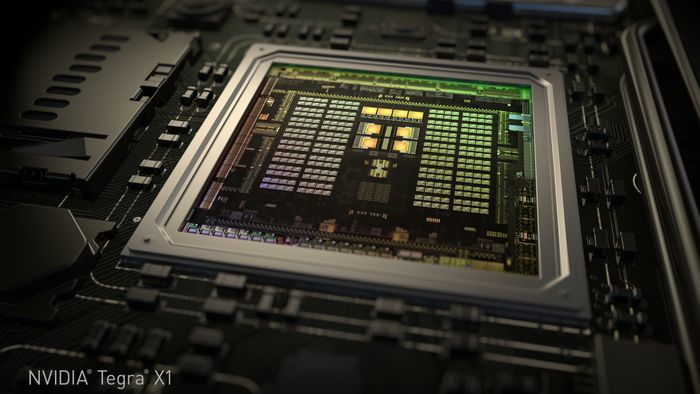 The Tegra X1 system-on-chips incorporates four high-performance ARM Cortex-A57 cores and four low-power ARM Cortex-A53 cores. The SoC also integrates advanced graphics sub-system powered by the Maxwell architecture that features 256 stream processors (two Maxwell stream multiprocessors), 16 texture units and 16 raster output pipelines that supports OpenGL ES 3.1, OpenGL4.5, DirectX 12.0 (feature level 11_3), and AEP application programming interfaces. The application processor's memory controller supports up to 4GB of LPDDR3 or LPDDR4 memory, whereas the AP's storage controller supports up to eMMC 5.1 interface with CMD queuing. All other I/O interfaces are also present (see the diagram below). The SoC features hardware decoding of video in all high-definition and ultra-high-definition (4K) formats at 60Hz, including VP9, H.265 (HEVC), H.264 and others.
Thanks to high performance and maximum level of integration, Tegra X1 can power almost any device. Unfortunately, its thermal design power (TDP) of up to 10W is too high for mobile electronics. As a result, it will not be that easy for Nvidia to squeeze the chip into tablets or portable game consoles without reducing its clock-rates as well as performance. Still, there are plenty of applications that Nvidia can address with its Tegra X1.
Nvidia's Tegra X1 already powers Shield game console for the living room.
Nvidia did not comment on the news-story.
Discuss on our Facebook page, HERE.
KitGuru Says: Even if Nvidia Tegra X1 is too hot for mobile devices, there are plenty of applications, where it can be used, including embedded electronics, drones, robots, set-top-boxes with gaming capabilities, Blu-ray 4K players etc. However, to enter these markets, Nvidia will need to develop appropriate software platforms…