Thermal dynamics
To measure idle temperatures, a reading was taken after having Windows open on the desktop for 30 minutes. A reading under load was taken while Prime95 and 3DMark Fire Strike ran simultaneously.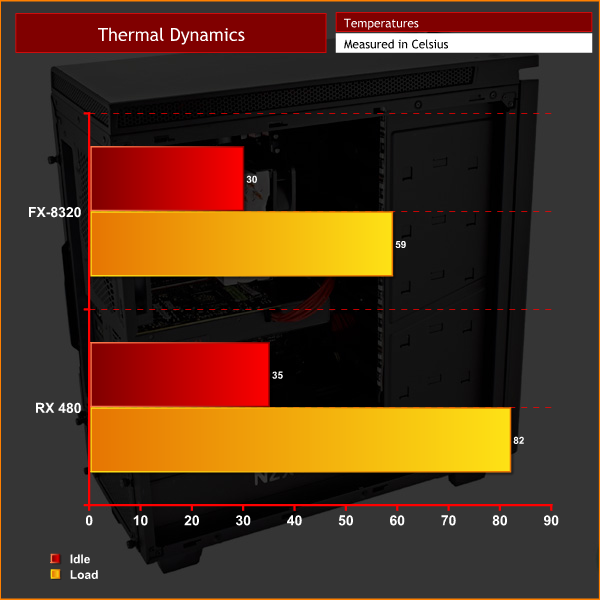 The FX-8320 does not get too hot – after all, it ships at stock clocks.
The RX 480 reference design is not hugely effective though – temperatures are high under load, but we would expect DinoPC to update the rig with a custom card once they hit the market.
Acoustics performance
With 7 fans in the rig (3 intakes, 2 roof exhausts, 1 rear exhaust and 1 on the CPU cooler) it is a bit noisy. Even at idle there is a constant whirr from the fans, although I am sure you could set a quiet fan profile in the BIOS. Out of the box though, it is certainly irritating.
System noise wasn't too bad even though the RX480 is equipped with a reference cooler. Be warned, then – you will always be able to hear the GT0, so headphones are recommended.
Be sure to check out our sponsors store EKWB here