SiSoftware Sandra (the System ANalyser, Diagnostic and Reporting Assistant) is an information & diagnostic utility. It should provide most of the information (including undocumented) you need to know about your hardware, software and other devices whether hardware or software.
Sandra is a (girls') name of Greek origin that means "defender", "helper of mankind". We think that's quite fitting.
It works along the lines of other Windows utilities, however it tries to go beyond them and show you more of what's really going on. Giving the user the ability to draw comparisons at both a high and low-level. You can get information about the CPU, chipset, video adapter, ports, printers, sound card, memory, network, Windows internals, AGP, PCI, PCI-X, PCIe (PCI Express), database, USB, USB2, 1394/Firewire, etc.
Native ports for all major operating systems are available:
Windows XP, 2003/R2, Vista, 7, 2008/R2 (x86)
Windows XP, 2003/R2, Vista, 7, 2008/R2 (x64)
Windows 2003/R2, 2008/R2* (IA64)
Windows Mobile 5.x (ARM CE 5.01)
Windows Mobile 6.x (ARM CE 5.02)
All major technologies are supported and taken advantage of:
SMP – Multi-Processor
MC – Multi-Core
SMT/HT – Hyper-Threading
MMX, SSE, SSE2, SSE3, SSSE3, SSE 4.1, SSE 4.2, AVX, FMA – Multi-Media instructions
GPGPU, DirectX, OpenGL – Graphics
NUMA – Non-Uniform Memory Access
AMD64/EM64T/x64 – 64-bit extensions to x86
IA64 – Intel* Itanium 64-bit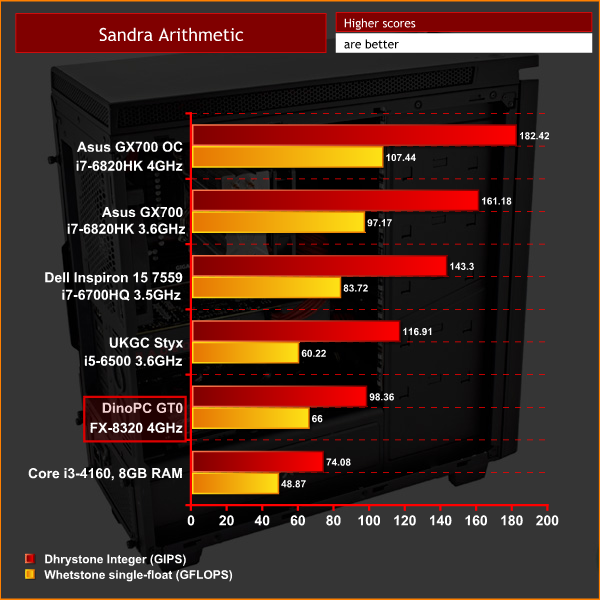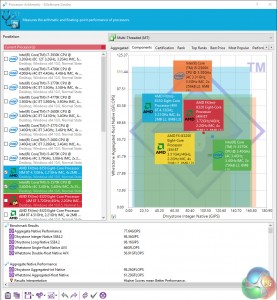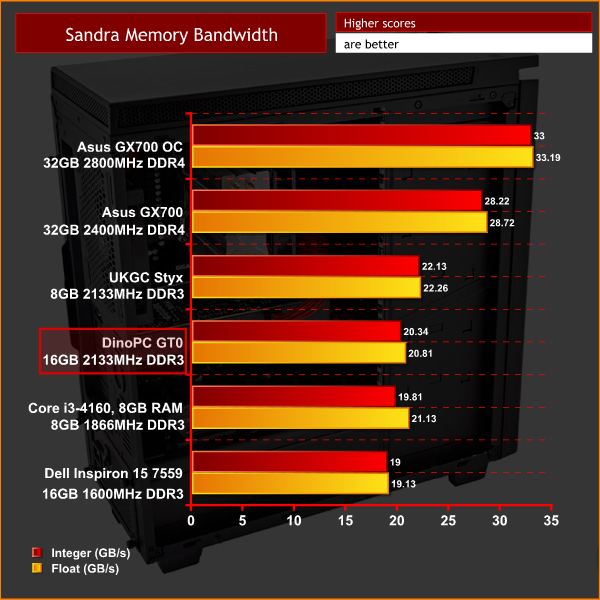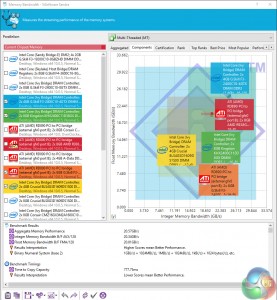 The FX-8320 and 990X chipset show their age a bit here. The CPU falls behind in the Sandra arithmetic test, with the Intel Core i5-6500 from UK Gaming Computers' Styx ahead of it.
Memory bandwidth is below the levels of the Styx, too – despite both RAM kits being clocked at 2133MHz, as well as the the GT0 having 16GB when the Styx has 8GB of DDR3.
Not the best start for the GT0 – but this is merely one synthetic test of many real-world and synthetic benchmarks we have ahead, so let us march on.
Be sure to check out our sponsors store EKWB here