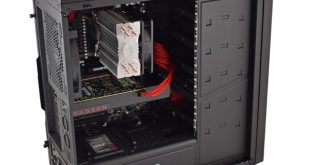 Last updated on January 4th, 2017 at 12:46 am
With the recent release of the new AMD RX 480 graphics card, system builders are keen to start shipping out PCs with the new GPU inside. We have already seen one such desktop with a RX 480 from PCSpecialist – review HERE – and today DinoPC have sent us their Primal GT0 rig for review. It boasts an FX-8320 CPU, Gigabyte 990X motherboard and 16GB RAM.
It has been a while since I have seen the FX-8320 CPU, so it will be interesting to see how it gets on with the latest games. Aesthetics are also emphasised within the DinoPC Primal GT0 – there are red, braided PSU extensions, an RGB LED strip and red LED fans in the roof of the case. All-in-all, it looks good so let's crack on with the review.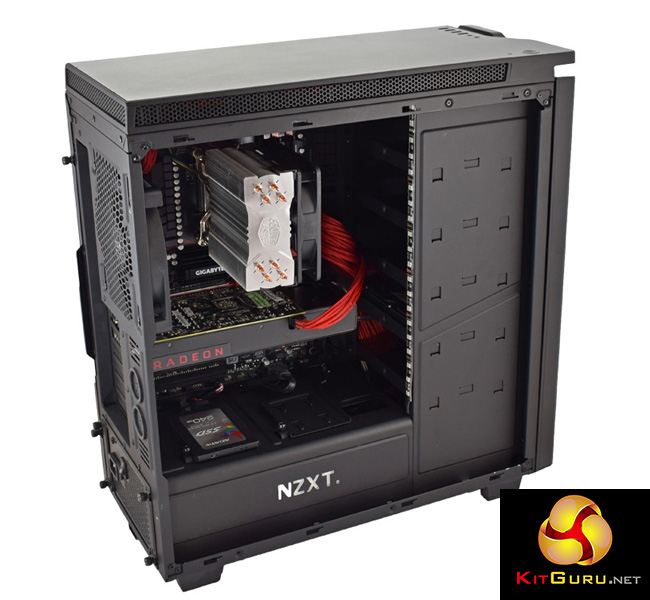 Specifications
CPU: AMD FX 8320 Black Edition
CPU Cooler: Cooler Master Hyper 212x
RAM: 16GB AMD DDR3 2133MHz Radeon R9 Gamer Series (2x8GB)
Graphics card: AMD Radeon™ RX 480 8GB
Motherboard: Gigabyte 990X-Gaming SLI
Operating System: Windows 10 Home (64-bit)
Hard Drive: ADATA 240GB Premier SP550 SSD
Secondary Hard Drive: 1TB WD Caviar Blue HDD
Case: NZXT H440 2015 Black
Case Lighting: RGB LED kit (RF Controller)
Case Fans: 2 x Aerocool Air Force 12CM Red LED Fan
Braided Cables: PSU Braided Extension Cable set Red
PSU: 650W Corsair VS
Sound Card: Onboard 7.1 Audio
Warranty: 5 Year Bronze Warranty