For idle power draw, a reading was taken after having Windows open on the desktop for 30 minutes. A reading under load was taken while Prime95 and 3DMark Fire Strike ran simultaneously.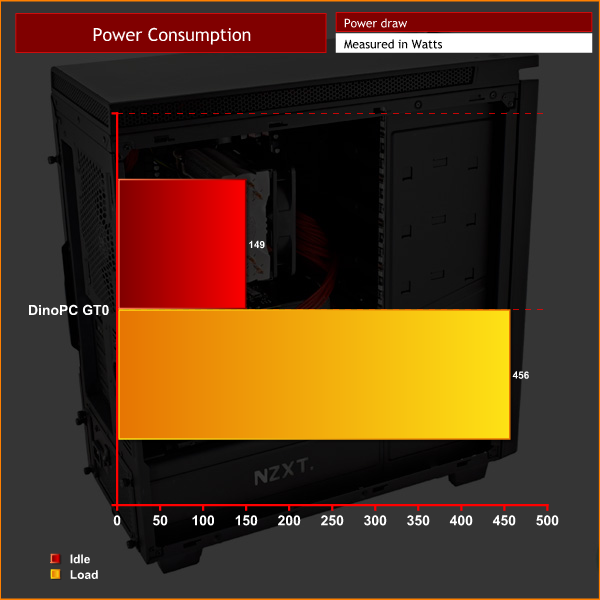 These figures are relatively high – especially the idle power draw of 149W. This would be because of the FX-8320 – it has a 125W TDP and is based on a 32nm fabrication process, which is now very out-dated.
Still, the 650W Corsair PSU is more than able to handle it – even under load the peak power draw is just 70% of the Corsair's rated limit.
Be sure to check out our sponsors store EKWB here