DOOM is a science fiction horror first-person shooter video game developed by id Software and published by Bethesda Softworks. It is a reboot of the Doom series and is the first major instalment in the series since the release of Doom 3 in 2004 and the fourth title in the main series of games. The game is played entirely from a first-person perspective, with players' taking the role of an unnamed marine, as he battles demonic forces from Hell that have been unleashed by the Union Aerospace Corporation on a future-set colonised planet Mars.
We test using the 'ultra' preset. Given Doom does not have its own in-built benchmark, I tested at the beginning of the game as the player destroys the very first Gore Nest. I benchmarked 3 closely-matched runs and then took the average figures from those runs to present here.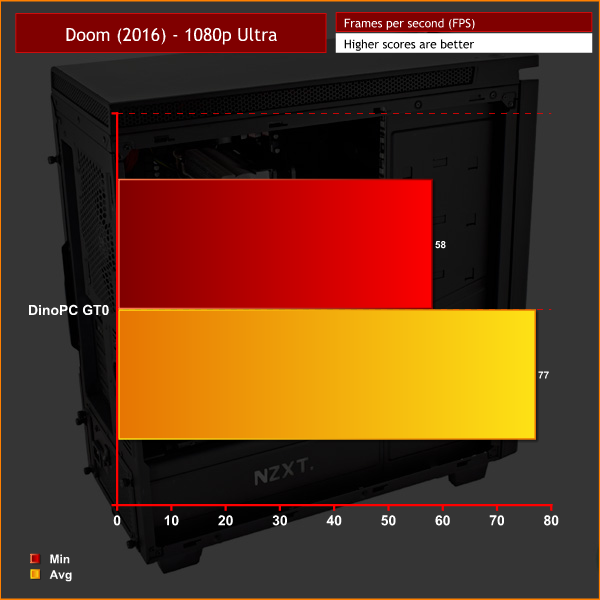 Doom runs very well, with another high minimum frame rate figure of 58fps. The GT0 clearly provides enough grunt for a smooth imp-destroying experience.
Be sure to check out our sponsors store EKWB here