Grand Theft Auto V is an action-adventure game played from either a first-person or third-person view. Players complete missions—linear scenarios with set objectives—to progress through the story. Outside of missions, players may freely roam the open world. Composed of the San Andreas open countryside area and the fictional city of Los Santos, the world is much larger in area than earlier entries in the series. It may be fully explored after the game's beginning without restriction, although story progress unlocks more gameplay content.
We test with every setting maximised, although MSAA is disabled.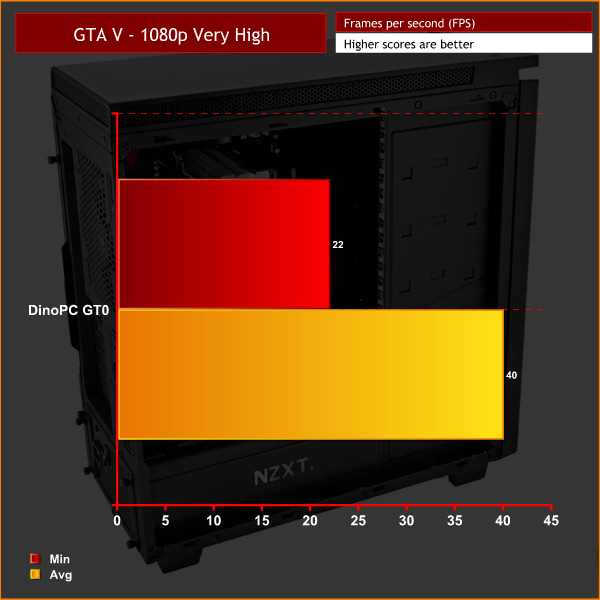 A much less satisfying experience here with GTA V. This did puzzle me slightly at first, as I thought the new RX 480 should be doing a fair bit better. Checking back with Zardon's original review of the RX 480 (HERE) he averaged 71fps at the same settings. This suggests to me – although I cannot confirm this – but it suggests to me that the FX-8320 is impacting performance.
My initial theory was that it could be a driver issue – so I uninstalled the Crimson 16.7.2 driver and installed the 16.7.1 driver – but benchmark results stayed the same. This makes me think it can only be the CPU. After all, Zardon tested with a Core i7-6700K system and achieved substantially better results – and given the CPU and GPU are the main factors when assessing gaming performance, it would seem the FX-8320 shows its age in GTA V.
Be sure to check out our sponsors store EKWB here