Crystalmark is a useful benchmark to measure theoretical performance levels of hard drives and SSD's. We are using V3.0.1 x64. We test the 240GB Kingston HyperX 3K SSD, and the 2TB 3.5" Seagate SSHD


The Kingston HyperX 3K drive is a solid performer, although write speed lags behind the market leaders in today's market. The Seagate SSHD delivers good results, hitting between 170MB/s and 180 MB/s.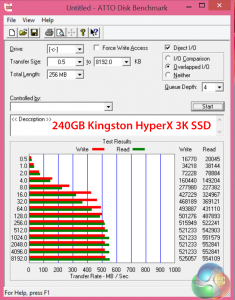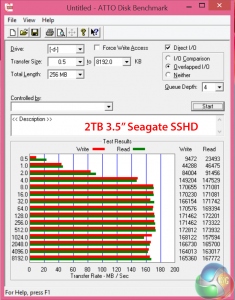 Both drives perform well. We aren't completely sold on Seagate's SSHD's configurations when compared to the highest grade pure mechanical drives, but the performance is pretty good.