In Middle-earth: Shadow of Mordor, the player plays as a ranger with wraith-like abilities by the name of Talion.The game is an open world video game and players will have the freedom to pursue side quests and roam around the world.


We test at 2560×1440 with high/ultra image quality settings, as shown above.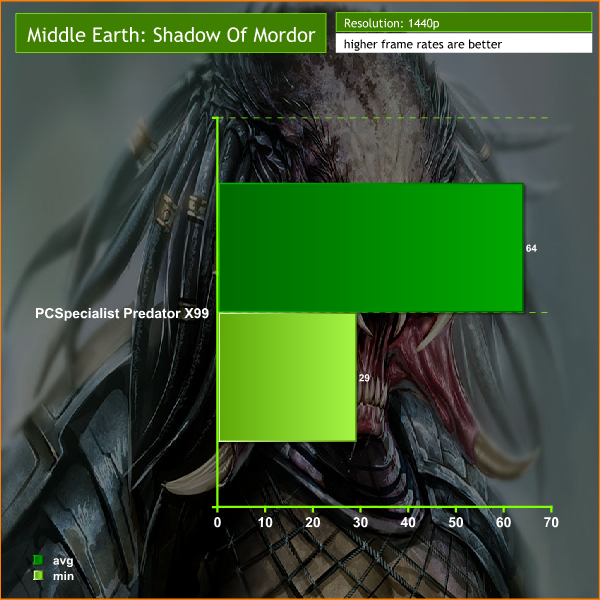 The game played very well at 1440p, running smoothly throughout the levels we tested.