We test power consumption at the socket with a calibrated meter under the following conditions.
1: when idle
2: running Tomb Raider at Ultra HD 4K with 'ultimate' image quality settings.
The monitor is not included in the power draw – just the demand via the system power supply.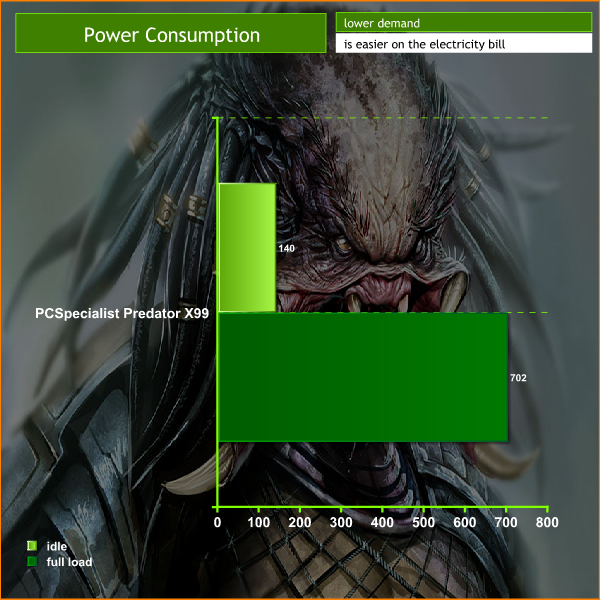 The AMD R9 295X2 consumes a lot of power and Tomb Raider is one of the most demanding games you can run. Total load is 702 watts.