Wolfenstein: The New Order is played from a first-person perspective and its levels are navigated on-foot. Players control Blazkowicz as he attempts to halt the Nazi operation and recover justice in the world. The story is arranged in chapters, which players complete in order to progress through the story.


We max every single graphics setting and select a 4k resolution (3,840×2,160). We average frame rates from several very intensive sections of the environment to give a worst case scenario.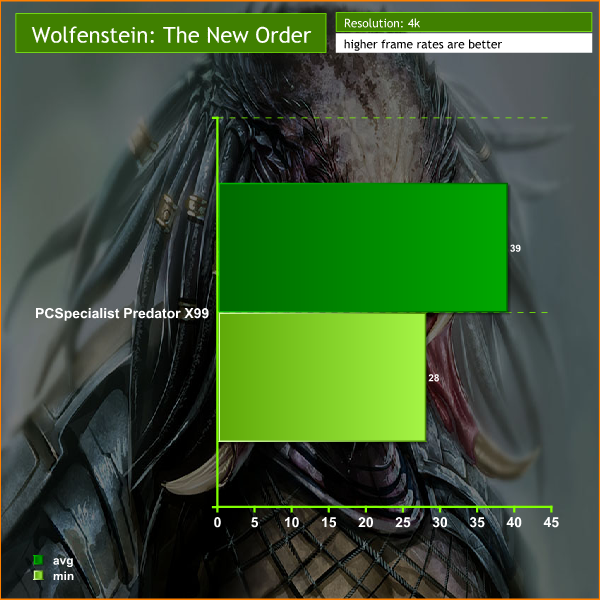 A demanding engine at these settings but the system holds frame rates in the playable sector at all times.