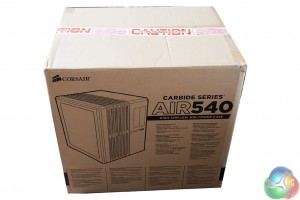 The PCSpecialist Predator X99 System arrives doubled boxed. The inner box contains the system, built inside the Corsair Air 540 chassis.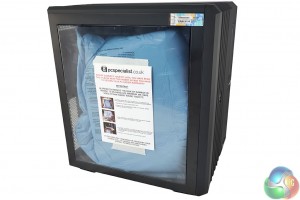 PCSpecialist protect their systems well. They use sculpted blue foam to hold the components in place, as shown in the image above. Obviously this needs removed before turning the system on for the first time.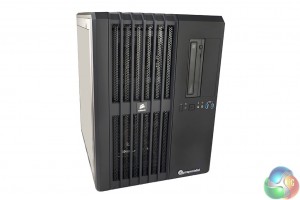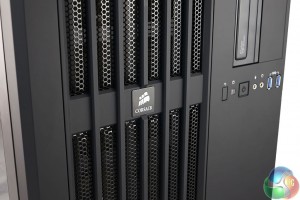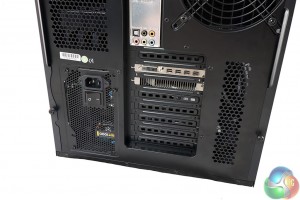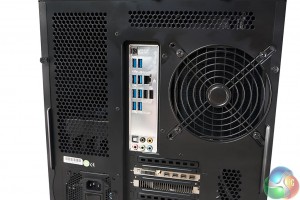 We are big fans of the Corsair Air 540 chassis. We liked it so much that it won our MUST HAVE award way back in June 2013. You can read our full analysis of the chassis, over HERE.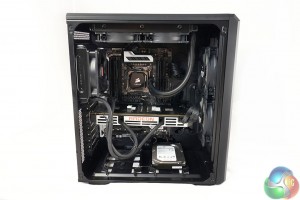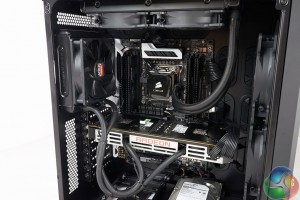 The new Intel Core i7 5820k processor is cooled by the Corsair H100i Hydro. The Asus X99-S motherboard beats at the heart of this PCSpecialist Predator X99 System.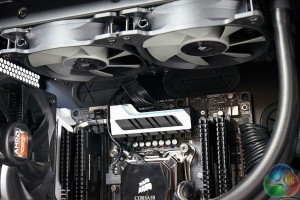 The Corsair radiator is mounted at the top of the case in an exhaust position.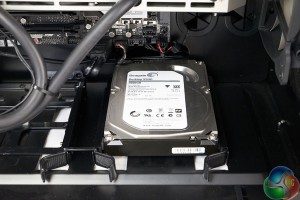 PCSpecialist have installed a Kingston HyperX 3K Solid State Drive, alongside a 2TB Seagate SSHD.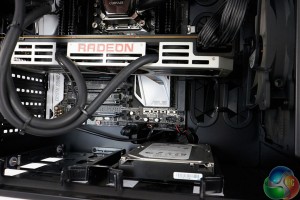 AMD's R9 295X2 is a frame rate monster, designed for 4K gaming. We have reviewed it some time ago and for the price it offers mega performance.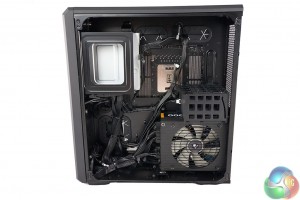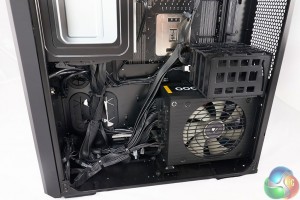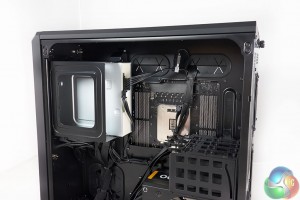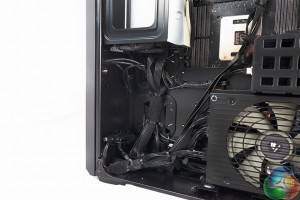 The Corsair Carbide Air 540 has plenty of space to hide not only the power cables, but the Corsair RM1000 watt power supply itself.