At the annual meeting with investors, Tim Cook announced that Apple now employs over 100 thousand people worldwide. In addition, the CEO of Apple revealed that the company has acquired 26 smaller firms and startups for various reasons in the last 15 months. Apple traditionally does not make disclosures regarding its takeovers or plans regarding acquired firms.
Apple's aggressive yet stealthy M&A [mergers and acquisitions] strategy is well known around the industry. Of the 26 takeovers, only nine are publicly known, reports AppleInsider. The list includes Beats Electronics, photography developer SnappyLabs, TestFlight maker Burstly, micro-LED maker LuxVue, social search startup Spotsetter, talk radio service Swell, book analytics firm BookLamp, e-magazine publisher Prss and U.K.-based media analytics startup Semetric. All other purchases of Apple did not get any publicity.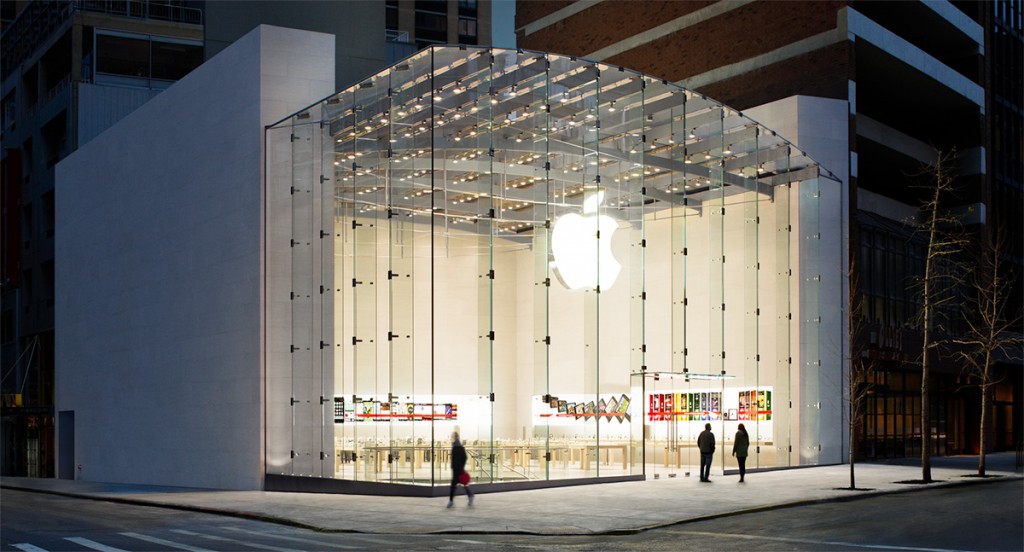 At the last year's meeting with shareholders, Mr. Cook revealed that the company took over 24 companies in the previous 18 months. Therefore, it is evident that Apple is intensifying its M&A actions in order to get additional intellectual property and talent.
Unlike companies like Google, Facebook or Microsoft, Apple never advertises its acquisitions and never reveals plans it has regarding the future of startups it buys. In many cases Apple shuts down current businesses of the companies it takes over and integrates them into existing development teams.
While Apple's product line may not be expanding as rapidly as those of other companies, the company constantly adds its own software, hardware or other kinds of intellectual property to its devices. As a result, Apple needs to take over smaller companies. For instance, the purchase of PA Semi acquired the company talent to develop its own microprocessors and now its Cyclone core is the industry's highest-performing ARMv8-A core; the take-over of Siri Inc. brought an intelligent personal assistant, knowledge navigator and speech-to-text capabilities to the iOS and Mac OS X operating systems, making them more comfortable to use; the acquisition of Beasts Electronics got Apple into music streaming business, which means a lot of opportunities.
Rapid business growth and numerous acquisitions are the reasons why Apple's workforce is growing rapidly. Tim Cook revealed that Apple has passed 100 thousand employee mark after adding around 20 thousand new employees to its global workforce. AppleInsider notes that just in 2006 – less than a decade ago – the company only had 20 thousand headcount.
Discuss on our Facebook page, HERE.
KitGuru Says: While $32 billion in cash that Apple could use for acquisition is considerably less than the company had just nine months ago, there are no doubts that Apple will continue to take over smaller companies. What remains to be seen is whether Apple will make large strategic purchases that either fit into its current business model, or expands Apple's business to other markets.