When assessing the design of the Archos 70b Helium, it is important to remember that it is a £70 tablet. Therefore it would be unreasonable to expect a brushed aluminium body with impossibly thin bezels like we may find on the latest flagship tablet.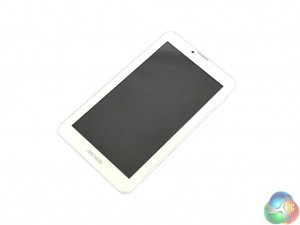 Despite this, the 70b Helium is a good-looking tablet. Admittedly, it is all made of plastic (as we would expect) but it does not feel particularly cheap.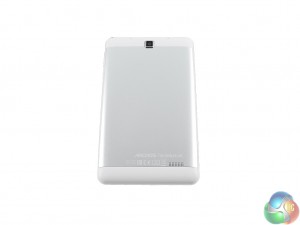 On the rear of the tablet, ARCHOS have fitted a silver panel which looks very stylish amongst the white edges. It is purely for aesthetic purposes but it looks good and helps elevate the 70b Helium above other generic tablets within this price range.
As the 70b Helium is 'only' a 7 inch device, its physical dimensions are nice and compact. It measures 188 x 108 x 9.9mm (L x W x D), so it can be easily transported and is also relatively thin for a budget tablet. Some bulkier tablets can get to be over 12 or 13mm thick, so it is good to see ARCHOS keeping the thickness below 10mm. It is also nice and light at 278g.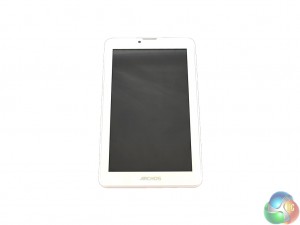 The front bezels are fairly thin, too, and there is a discrete ARCHOS logo at the bottom of the device. The 0.3MP selfie camera is visible at the top, along with the front speaker.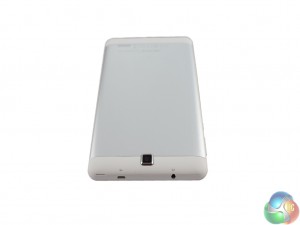 The 2MP camera on the back of the tablet protrudes a little, but this can be forgiven due to the affordable price of the tablet.
All in all, the 70b Helium is nothing special – but then again, it is not trying to be with a £70 price tag. It does not feel cheap and is reasonably good-looking, so I'd say that is a victory at this price-point.