To test the battery on a tablet, we use Geekbench 3 – which loops its benchmark until the battery fails. Obviously, the longer it lasts, the better.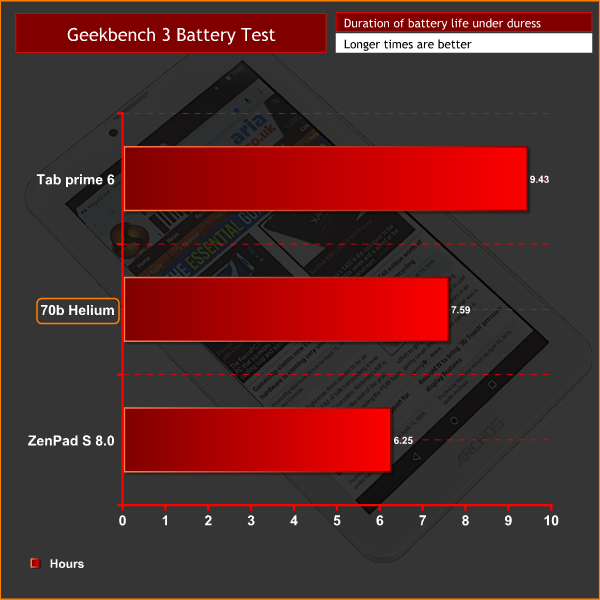 As you can see, the 70b Helium lasts a good amount of time – even if it does not quite reach the heights of the Smart Tab 6.

In the real-world, this translates into at least 2 days of use from a single charge. Obviously the more you use it the faster it will drain, but I tend to use my tablet in bursts and in this scenario it lasted over 2 days before needing a recharge. For a comparatively small 2800mAH battery, this is impressive.