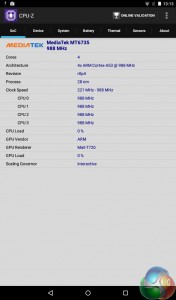 At the heart of the 70b Helium is a quad-core Mediatek MT8735M CPU, with 1GB RAM.

While I will come to the synthetic benchmarks below, I like to touch on the real-world performance of our review tablets first. It is safe to say the 70b Helium pleasantly surprised me with how responsive it is – apps load reasonably fast for a £70 tablet, and multi-tasking is nice and smooth despite the small amount of memory. I would suggest the real-world performance is helped by the lack of extra software on the device.
My only complaint is that the 70b Helium takes a fair while to turn on – probably around a minute, if not more. An easy remedy is to not turn it off and leave it on standby – but that will drain the battery, albeit fairly slowly.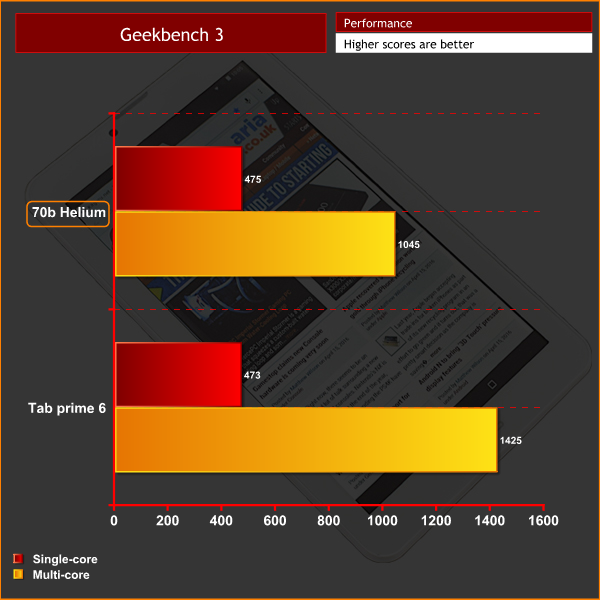 Moving on to the benchmarks. I have compared the 70b Helium with Vodafone's Smart Tab 6 which cost £125 at time of review. In Geekbench 3, the ARCHOS is only just behind its more expensive competitor, posting decent results for the money.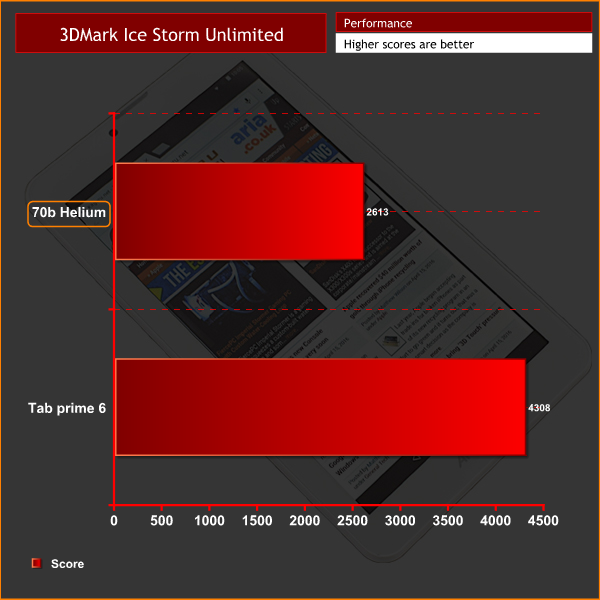 3DMark Ice Storm Unlimited is a similar story – with results clearly at the budget end of the spectrum, but then again, the 70b Helium is a budget device.
On the whole, I would say the benchmarks do not quite show the whole picture. For normal tablet use – emailing, watching YouTube, playing games – the 70b Helium is more than fast enough to cope.