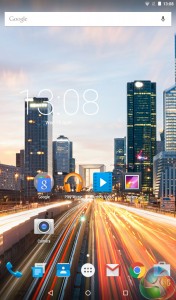 ARCHOS ship the 70b Helium with Lollipop 5.1 installed – a mobile OS I have used several times while reviewing a phone or tablet.

Thankfully, ARCHOS must read my mobile reviews as they have left vanilla Android almost completely alone. This is especially important for a budget tablet – as an extra 'layer' of 3rd-party software and bloatware can really slow a device down.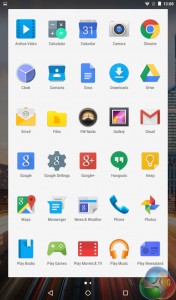 However, bloatware is completely missing from the 70b Helium as you can see from the screenshot of the launcher above. There is the option of have some Gameloft apps installed by default – but this can be configured in the first-time setup of the 70b Helium and is not forced upon you.
I like this approach as it means if you are a more advanced tablet user you can easily say 'no' to the unwanted apps, but if you have bought the 70b Helium for your child there is the option of some pre-installed games to keep them happy right from the off.
Elsewhere, you can see Android Lollipop used here really is the stock version – the settings and notification panel drop-down menu are identical to how I remember them from the Nexus 9 I reviewed a year or so ago.
As far as I can tell, the only thing ARCHOS have changed is the home-page wallpaper – and this is hardly a disaster. So it is hats off to ARCHOS really, they have very wisely left Android alone which is just what I like to see.