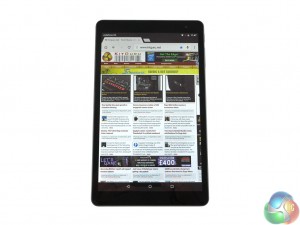 On to the display, then. We find a 9.6-inch display, fitted with a 1280 x 800 resolution. Across the 9.6-inches, this HD resolution works out at 157 PPI. For me this is a bit disappointing, as text is somewhat 'fuzzy' and videos are not as sharp as I would like. When you consider Vodafone managed to fit a FHD IPS Quantum display on a 5.5-inch smartphone (the Smart ultra 6), I really would expect better on the Tab prime 6.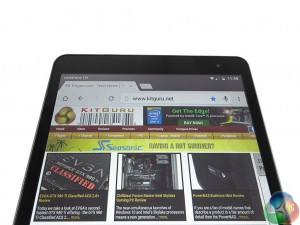 Still, it is still an IPS panel so viewing angles are good. I find this is especially important with tablets as often you might share the screen with a friend to play a game, for example. Good viewing angles make this possible.
Colour production is not so strong, though. The display looks slightly washed-out, and could do with a higher contrast ratio. It is not awful, but not what I have come to expect from Vodafone after the Smart ultra 6.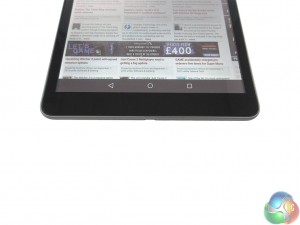 Brightness is nothing special, too, with the levels proving fine for indoor use. Outdoor use of the Tab prime 6 is more challenging (as with all tablets) but it is passable. Obviously it is more a strain to use comfortably, but it is still possible – unlike with some budget tablets which are just unusable in sunlight.