Overall, I have mixed feelings about the Vodafone Tab prime 6.
I have been very impressed by Vodafone's smartphones – particularly the excellent Smart ultra 6 – but the Tab prime 6 has a few areas which let it down.
For one, while performance is decent, I question the inclusion of a Snapdragon 410 CPU. The Smart ultra 6 runs off a Snapdragon 615, and costs £25 less. A beefier CPU such as the 615 would give the Tab prime 6 that extra cutting edge to elevate it above the competition.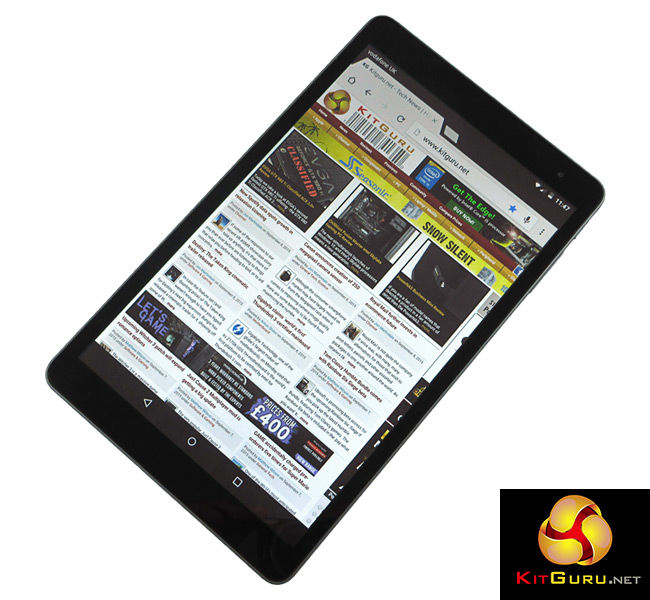 The display was also a weak area for me – somewhat surprisingly I must add. The ultra 6 has a lovely FHD IPS Quantum panel, while even the HD panel on the Smart prime 6 was impressive. However, the Tab prime 6 uses a poor 1280 x 800 resolution display, which across 9.6-inches is not very sharp at all. Colours also seem somewhat washed-out which is a shame.
I did like the design of the tablet though, with a satin-finish back meaning it is comfortable to hold. The tablet is also fairly light – lighter than the Nexus 9 despite having a larger display.
Sadly, the camera is quite poor indeed. Images lack focus and seem washed-out. HDR mode even made things worse, which is very unusual. Definitely stick to your smartphone for photography if you get the Tab prime 6.
At the end of the day, it is not a bad tablet. it just has a few areas which could – and should – have been improved. After setting the standard so high with the Smart ultra 6, Vodafone just seem unable to reach the same heights with the Tab prime 6.
You can buy the Tab prime 6 from Vodafone for £150 inc VAT here – and this includes 6GB of data for a month.
Discuss on our Facebook page, over HERE.
Pros
Inexpensive.
Light and fairly thin.
Satin-touch finish feels good.
Large display.
Cons
Performance could be better.
Screen resolution is lacking.
Poor camera.
KitGuru says: Overall the Tab prime 6 is not a bad tablet, there are just a few weak areas that let the device down. Even with just an improved display it becomes a much more appealing prospect, as at the moment the HD panel is a big disappointment.