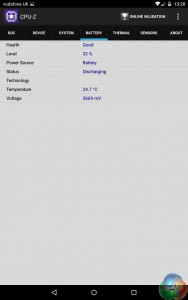 Powering everything inside the Tab prime 6 is a 4600 mAh battery. This does not sound like much compared with other tablets – but it is important to remember this device uses an 1280 x 800 display which uses less power than a 1080p panel, for instance.
Overall, I found battery life to be good but not exceptional. It would last around 2 days from a full charge – and this was playing games, watching videos and running our benchmarks at intermittent times. It is obviously better than just a single day, but it is not an industry-leading battery life.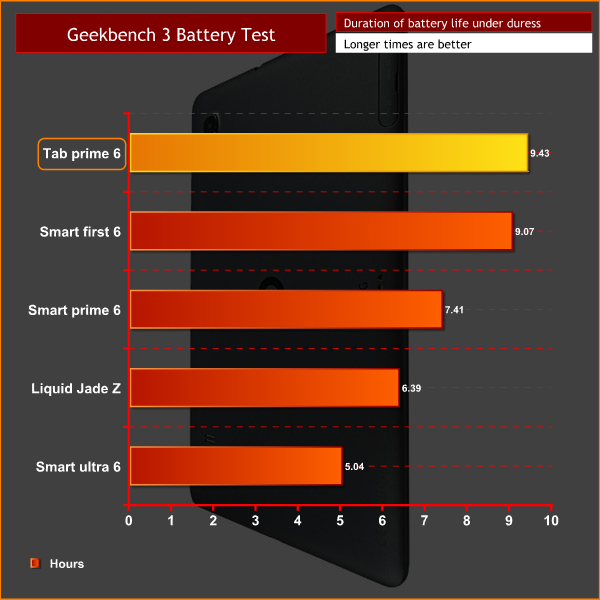 In the Geekbench 3 battery benchmark, I found the results support my view. A time of 9:43 is decent – it is the best we have seen yet, but crucially all the other devices are smartphones. For a quality tablet, I would hope for an extra couple of hours in the benchmark.

It is not bad battery life at all, Vodafone have just set the bar high with their smartphones and the Tab prime 6 does not seem at quite the same level.