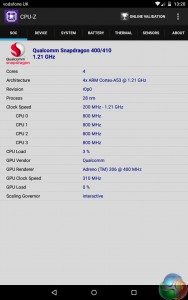 Just like the Smart prime 6, the Tab prime 6 has a Snapdragon 410 CPU at its heart. Alongside this is 1GB RAM. As such, we can expect similar performance from both the budget devices – but I find this slightly disappointing. The Smart ultra 6 runs off the Snapdragon 615 CPU, and I would have liked to see the same CPU in the Tab prime 6, especially considering the tablet is actually more expensive than the Ultra 6.
Still, the 410 offers reasonable performance on a budget. Things are helped by the fact that Vodafone have left Android as stock, so there is no extra 'software layer' to slow things down. As such, the 410 multitasks well and is more than good enough at handling my favourite mobile games (Stick Hero and Temple Run 2.) There is some occasional lag when typing, but generally performance from the Tab prime 6 is good enough.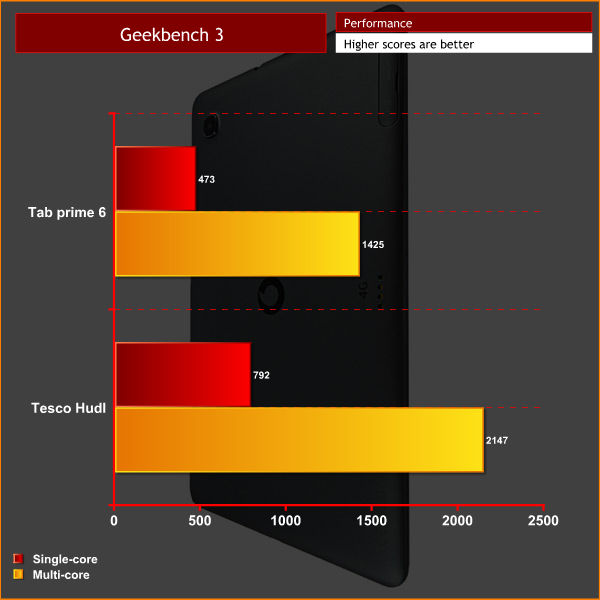 Budget performance is reflected in the benchmark results. As you can see above, the Tesco Hudl 2 comprehensively out-performs the Tab prime 6 in Geekbench 3 – despite costing £51 less.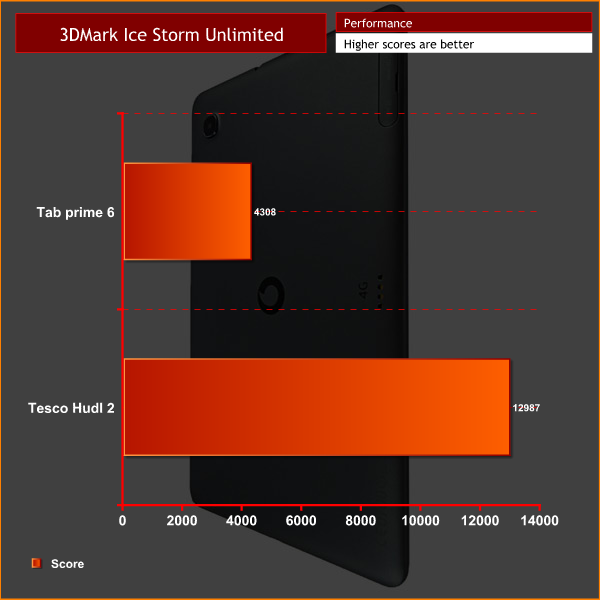 In Ice Storm Unlimited, the Tab prime 6 is again trounced by the Hudl 2 (powered by an Intel Z3735D), scoring almost 4 times less than its cheaper competitor. I think such benchmark results reinforce my view that the Tab prime 6 would have been better off with a beefier CPU.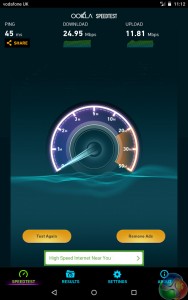 Finally, mobile data speeds. The Tab prime 6 is 4G capable, and I found download speeds hover around the 25mbps mark, while upload speeds are closer to 10mbps.