Watch Dogs is an action-adventure game played from a third-person perspective. Players complete missions—linear scenarios with set objectives—to progress through the story. Outside of missions, players can freely roam the open world of Chicago. The world may be fully explored from the beginning of the game without restrictions, although story progress unlocks more gameplay content.
We haven't been that impressed with the PC version of this game – especially not when it comes to frame rate optimisation. That said, we know this is one of the most popular games out right now and we wanted to give it a thorough play through on the MSI GS60 2PE Ghost Pro.


We selected high resolution settings shown above – we want the game to look as good as possible while maintaining playable frame rates.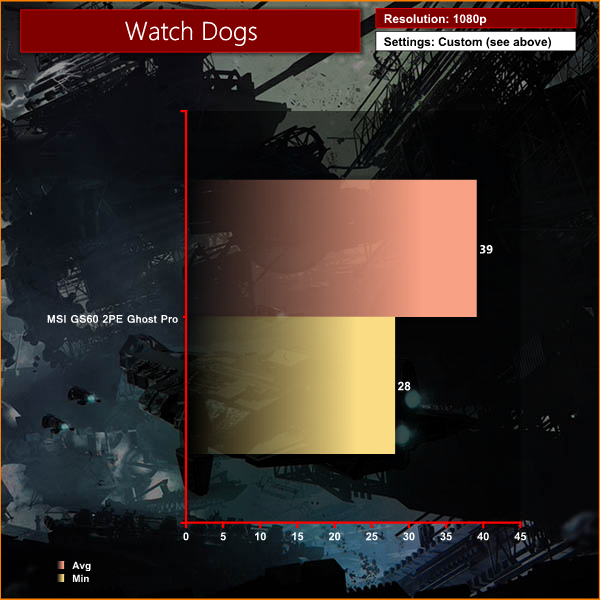 Again the Nvidia GTX870M powers through this game, maintaining good frame rates with the latest patch as of the 19th June 2014.